You won't believe how easy and gorgeous this is!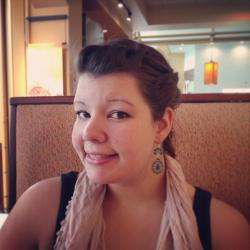 Jessica Griggs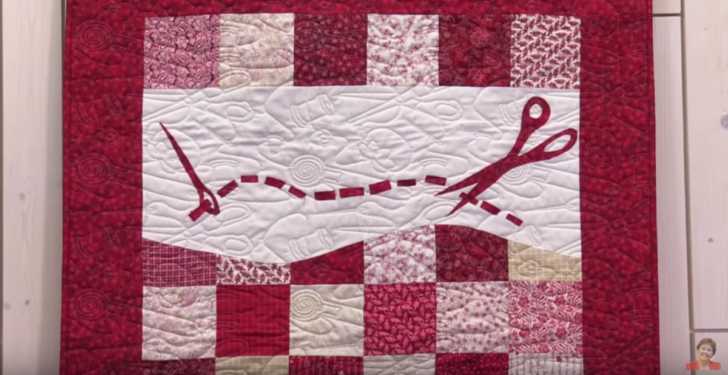 While we love working on large quilts and other labors of love, sometimes it's nice to switch it up and throw in a quick and easy project from time to time. This is just the perfect project for you if you're wanting to throw something together quickly! It's really nice to have the satisfaction of starting and finishing a project within a few hours!
This Little Stitches wall hanging is from one of our favorite quilters out there – Jenny! She tells us that she was looking for a little something to hang up in her sewing room, and this is what she came up with. Isn't it adorable?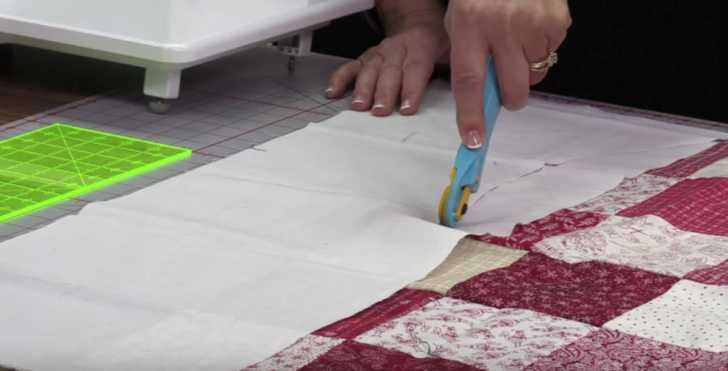 Using charm packs, this little hanging practically pieces itself together. The trick is to lay out the 5 inch squares in an "every other" pattern with your lights and your darks. Once you have it all laid out, just sew the pieces together, and you have the majority of your wall hanging done!
Jenny also shows us how to get that eye-catching curved line. It's really so much easier than it looks. By overlapping your fabric just a little bit, and lining everything up, you can easily cut a smooth, relaxed curved line right into your row of charm squares. Don't worry if that sounds intimidating, Jenny walk us through every step of the way! Go ahead and see how it's done in the video below. Hapy quilting, friends!