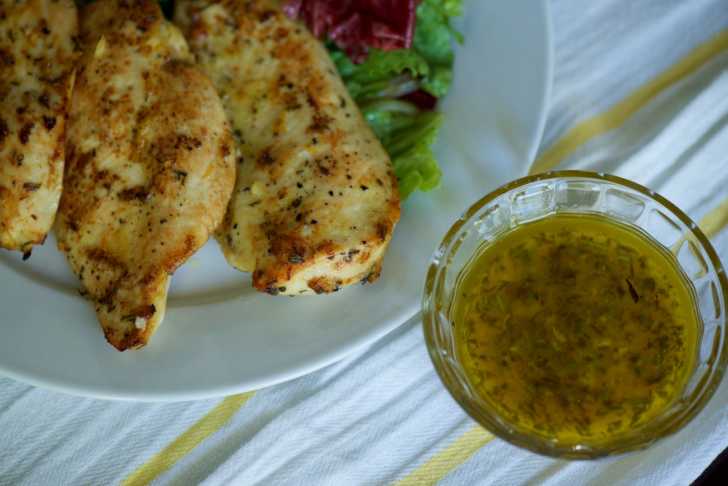 It might sound extreme, but this really might be our favorite multi-purpose marinade-dressing we've ever made. Not exaggerating here, it's ridiculously good. While it can be really easy to get home after a long day and just throw together some chicken or a salad with some olive oil, salt, and pepper, this marinade takes under five minutes to make and adds incredible flavor to whatever you put it on.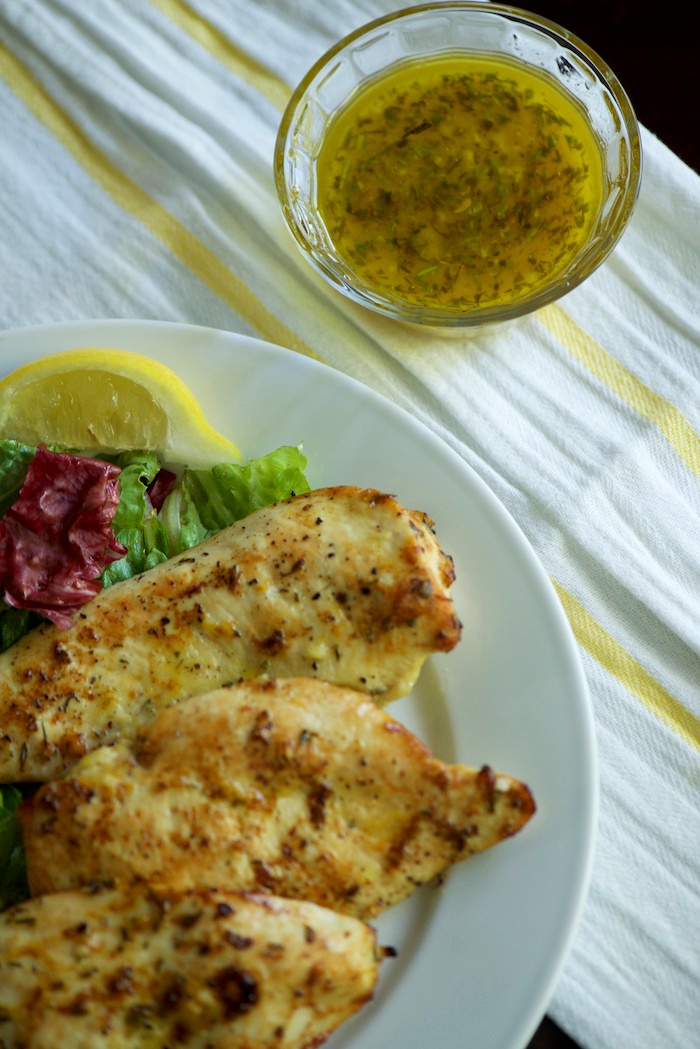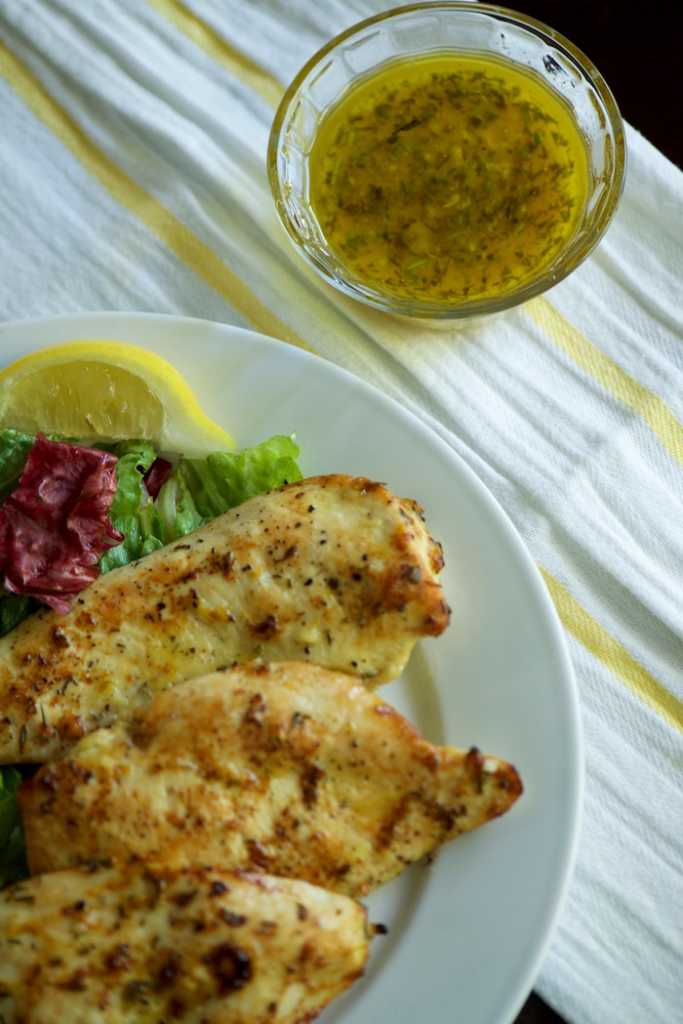 Packed with lemon, giving it a bright, citrusy base, this sauce also has rosemary, garlic, honey, mustard, oregano and thyme in it, giving it a blend of flavors that go together perfectly, and that immediately dress up (pun intended) whatever you're making. We've now used it to marinate chicken, pork, and salmon, and any leftovers we have, we drizzle on a simple salad. It doesn't get any better or easier than this, so please make it and see what all the fuss is about…you'll be glad you did!
Lemon Marinade
Ingredients
1 lemon, zested and juiced
1 sprig rosemary, stem removed, minced
2 cloves garlic, minced
1/2 cup extra-virgin olive oil
2 tablespoons honey
1 tablespoon Dijon mustard
1 tablespoons apple cider vinegar
1/4 teaspoon dried oregano
1/4 teaspoon dried thyme
1/4 teaspoon freshly ground black pepper
kosher salt, to taste
Preparation
In a small bowl, whisk together olive oil, lemon juice, garlic, honey, mustard and champagne vinegar.
Stir in lemon zest, rosemary, oregano and thyme, and season with salt and pepper.
Taste and adjust seasoning, if necessary, then use as a salad dressing or as a marinade for chicken or pork.
Recipe adapted from Nutmeg Nanny