If you've never tried finger knitting, here's a great opportunity to do so.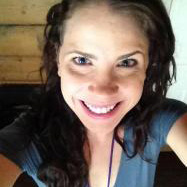 Katie Arnold
If you have never tried finger knitting before, then it is time to grab some yarn and finally stop making excuses and just give it a shot! We have shared several finger knitting tutorials in the past and while you all seem to really enjoy them, we have a feeling there are still a handful of you on the fence and being a bit skeptical.
Well, today we are here with a great opportunity for you to finally try it out! Not only is finger knitting simple and fun, but it opens the door to so many awesome projects (not to mention, it is a great thing for you to even teach kids to do too)!
The following video tutorial from Fiber Flux does a fantastic job showing us the basics; check it out and you'll be a finger-knitting pro in no time!