Watch the video, and get a full supply list and step by step written directions here!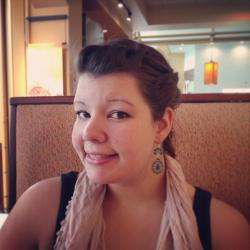 Jessica Griggs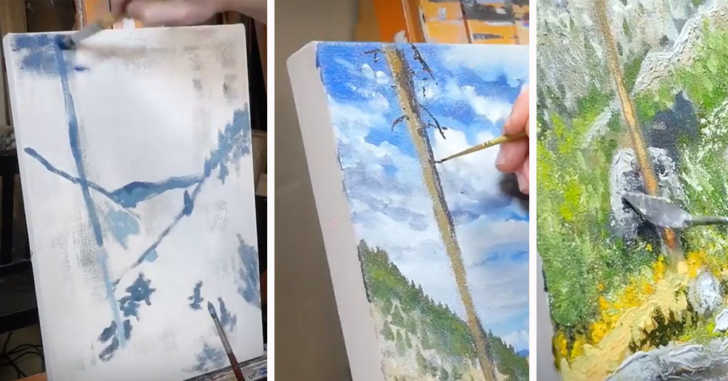 It's time to bust out the paints and canvas for this paint-as-you-go tutorial! We join Sam in his studio and follow along as he creates a gorgeous landscape. The best part of this is that's easy enough for anyone to do, and the end result is stunning. Just like in "The Joy Of Painting" with Bob Ross, the key here is to create your own little world. You can get inspired by what Sam has painted in the video below, but don't get discouraged if yours doesn't turn out the same – that's the fun in painting! Everyone can use their imagination and fill in their own beautiful landscape.
See what we did in the video below, and scroll down to get the full supply list and step by step instructions with photos! Happy painting, friends!
[media height="270″ width="480″ provider="youtube" type="iframe" src="https://www.youtube.com/embed/7m9yH9WZEdY?feature=oembed" ad="true"]
Supplies:
– Brushes
1x Large – 1in
2-3x Medium – ½ in
2-3x Thin – ¼ in
1-2x Fine – 1/16 in
Palette knives
1 & 3 in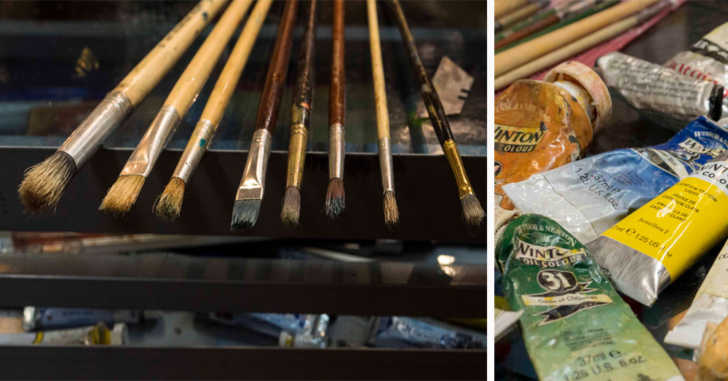 – Paint
Blue
Yellow
Green
Red
Brown
Black
White
– Canvas
– Painting Palette
– Linseed Oil
– Odorless Mineral Spirits
Process: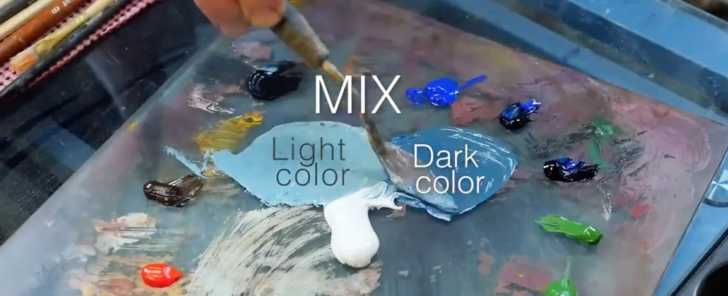 1. First, mix a dark and light tone that is fairly abundant in your work. For this piece, we went with a dark and a light blue. Increase paint flow by adding and mixing in a little linseed oil. Mix a little linseed oil with white as well to make it easy to access on the fly.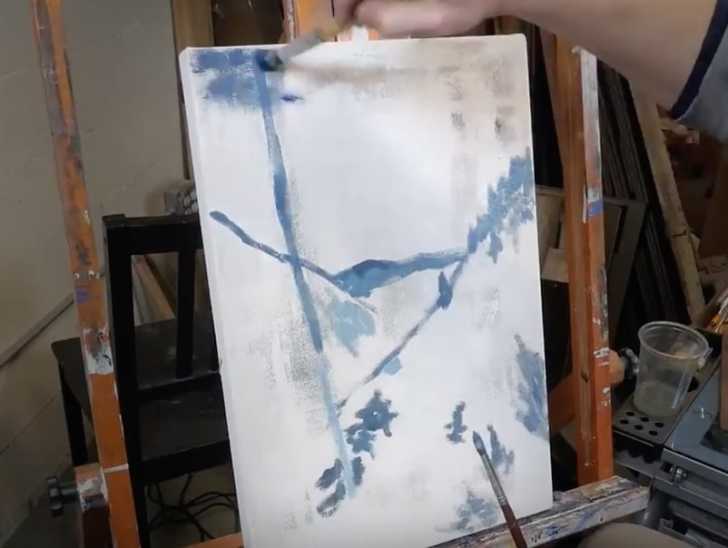 2. Paint a rough outline of the work using your medium brush. This helps create focal points for you, in order to make painting easier. Focus on shadowy areas with your darkest color, and with your lighter color add daubs for mid tones, leave the lightest areas white for now.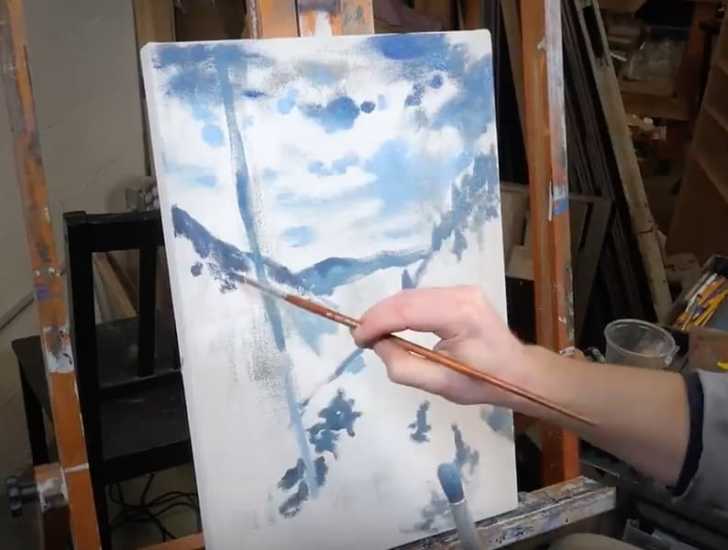 3. With your lighter color, start at the top of the painting and begin filling in the sky. Outline the clouds as you work your way down the piece, filling in the sky. Allow the brush to lose paint as you work; this creates depth, as the sky is darkest directly above you and lightest as it touches the horizon.
4. Create more depth by adding some of the darkest color to the topmost points of the sky – again allowing your brush to loose paint as you work your way down… this will blend the two colors together nicely.
Click the "Next" button to see the rest of the steps!