Who doesn't love a quick and easy knitting project?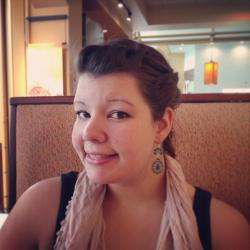 Jessica Griggs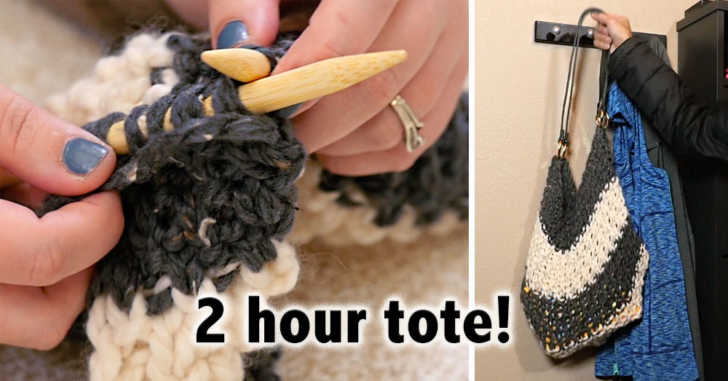 Who doesn't love a quick, easy work up knitting project? The great thing about this project is that you can take the knit and fold assembly idea and swap out for your favorite knitting pattern. The pattern we used utilizes the double seed stitch and super chunky wool, so we could easily finish this project in an afternoon! For the purse straps, we found a pair that clips right onto the stitching, but if you like a more secure strap, you could just stitch the same colored yarn around the loops. Go ahead and see how we did it in the video below, and scroll down to get the free pattern and assembly instructions. Happy knitting, friends!
Supplies:
– 10 mm knitting needles
– Thick yarn, we used Wool-Ease Thick & Quick
– Purse straps, either from an old purse, or from your local craft store
Directions:
1. Cast on 36 stitches.
2. Rows 1 & 2: K1, p1 to end of row
3. Rows 3 & 4: P1, k1 to end of row
4. Repeat rows 1-4 until piece measures about 28 inches, switching colors if desired.
5. Cast off, weave in ends.
6. Fold piece in half lengthwise and sew up both sides with a darning needle or crochet hook. Turn inside out.
7. Attach purse straps with the same color yarn as the top section.