This stuff is expensive… unless you make it yourself!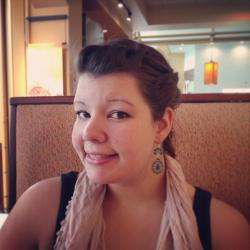 Jessica Griggs
If you're a parent, grandparent, aunt, uncle, or just someone who is around kids at all, chances are you've probably heard of kinetic sand. It's a weighted sand that sticks together better than regular sand. It's perfect for putting a mold, shaping it, cutting it with tools, and general play. In fact, this stuff is perfect for sensory play and popular with kids and adults alike!
If you've ever seen videos of people playing with kinetic sand, then you'll know just how mesmerizing this stuff can be. Plus, it's surprisingly mess-free – no sticky playdough hands, no little grains of sand everywhere. It's neither wet nor dry, and that's part of the magic!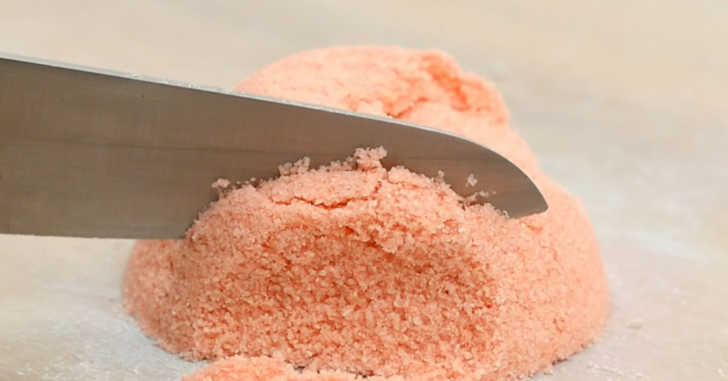 The one thing we don't love about kinetic sand is the price tag. It can be kind of pricey – up to thirty dollars a bag! And not to mention hard to find. This stuff is popular, so a lot of stores are sold out as soon as they restock.
Never fear! We've got an amazing tutorial today on how to make your own kinetic sand for a fraction of the cost – and you probably have almost everything on hand! The key to this recipe is finding fine sand. We got ours from amazon.com. A one pound bag was $10, and of course the more you buy, the cheaper it gets. A three-pound bag ended up being $16. Once you have the sand, you'll just need some cornstarch, dish soap, and water! That's it! See how we did it in the video below and get the full instructions beneath the video.