You won't believe how simple this pattern is, but so gorgeous!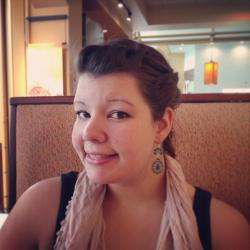 Jessica Griggs
This is the Josh's Star quilt block! Isn't it so fun with the bright colors and angles? And that sashing just brings the whole thing together for nice, completed look. Guess who came up with this quilt pattern? Well, if you read the name, you can probably guess that Josh came up with the idea. But did you know that Josh is Jenny's son? That's right! And he is a special guest on today's show. I just love seeing families interact, and this is no exception. Jenny and Josh have such a cute back and forth. It's pretty clear he loves his momma, and she loves him!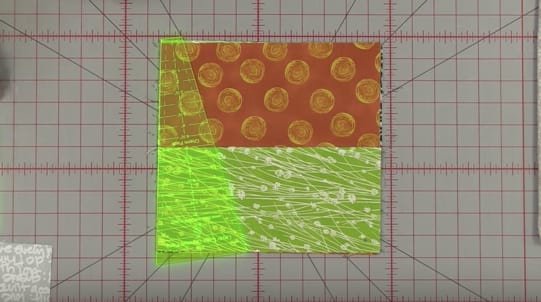 Back to the quilt. For this pattern, you'll need a pack of your favorite 10 inch pre-cuts and a dresden plate. All you have to do for this block is line up two squares, cut in half, and sew the fabrics together so you have a new 10 inch block, but with two different fabrics. Then, simply use the dresden plate to cut a chunk, and swap out pieces like a puzzle.
It may sound complicated, but it really comes together in a snap! Plus, you'll get a fun story about Josh in highschool and how he came up with this quilt block!