I can't wait to make one for my sewing room!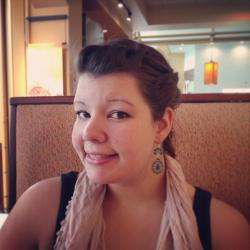 Jessica Griggs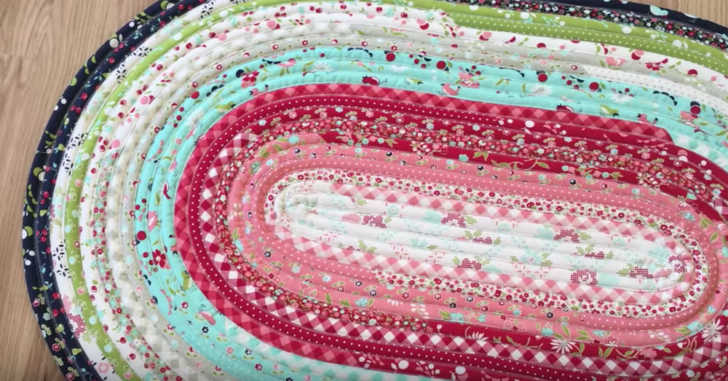 Isn't this jelly roll rug just gorgeous? The original pattern is from Roma Quilts on Etsy. Erica Arndt teams up with Roma for an awesome step by step tutorial on how to make one of these beautiful rugs.
You'll need a jelly roll and some batting, as well as a rotary cutter. Erica strongly suggests using a denim grade needle when it comes to the final stitches of the rug since it has to go through so many layers of fabric. You'll also need a sewing machine that can sew a zigzag stitch.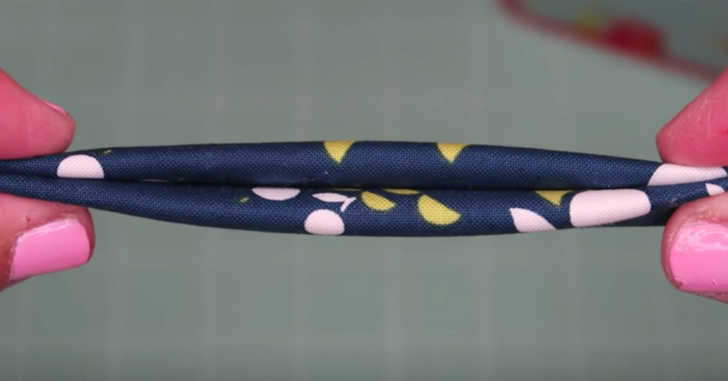 Once you have your supplies ready to go, the first step is to open your jelly roll! You can rearrange the strips in any order, or you can keep it as is. Next, you'll sew all of your strips of fabric together. You know the drill – right sides together! The trick is to sew the strips with a mitered corner. So, you'll lay one strip down, and put the other perpendicular. Then sew corner to corner. This helps to cut back on the bulk of the fabric later.
Go ahead and see what comes next in this tutorial below! As always, happy quilting, friends!