This is so cute! I can't wait to make one for the whole family!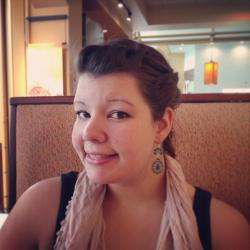 Jessica Griggs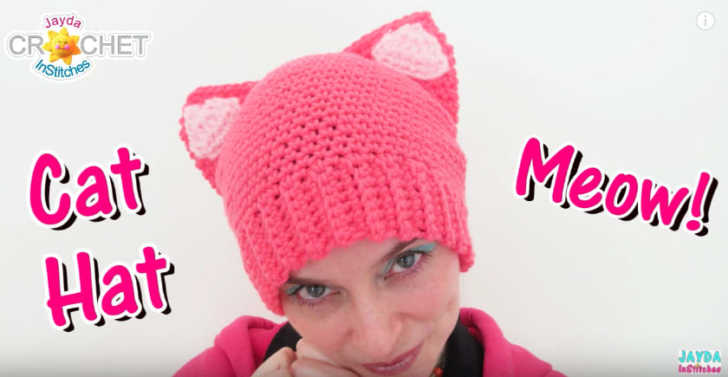 It's a scientific fact that people who like to crochet also like cats. Ok, so maybe it's more of a "soft science," but I think this fact holds true enough across the board. To celebrate the special bond between crocheters and the cats who play with yarn and sit on unfinished crochet projects – we have this cat ear hat! How cute is this hat? I know a few people who absolutely need one of these in their lives, myself included.
Believe it or not, this hat is super simple to make! You just need to know single crochet, half double crochet, and slip stitch.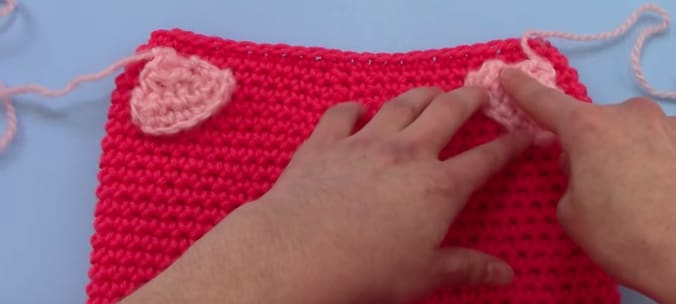 The rim of the hat has a beautiful ribbed look that you get by crocheting small rows of 8 half double crochets in the back loops only. Once you've reached the desired circumferance, join and close the loop with a seam.
The key to the next step is to count your rows of half double crochet. If you have 50 rows, you'll need 50 single crochets around the rim. It'll all make sense when you see the video below! Who are you going to make your hat for? Tag them in the comments below!