Its influence is hard to deny.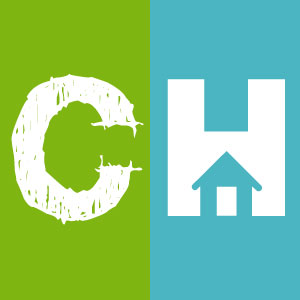 Crafty House
The bard has come to us in many forms. We've seen his plays, we've read his poetry, and we've seen the movies on the big screen. But sometimes, after we've finished our popcorn and left the theater, we are left scratching our heads, thinking, "was that Hamlet?"
More times than not, the answer is, "Yes! The writer of this movie is a fan of Shakespeare." It reminds us that Shakespeare is all around us and that his plays capture the essence of humanity in a way that transcends time. Here are our final 6 favorite Shakespearean adaptations, continued from the first part of our list (which you can find here)!
You'll be questioning every movie after this!
6. The Lion King (1994)
Hamlet
Secured in the Disney canon is The Lion King. With its all-star voice cast including James Earle Jones, Whoopi Goldberg, and music by Elton John, what's not to love? Although The Lion King isn't a direct adaptation, it's hard to deny the parallels it has with Hamlet, the big ones being the prince's uncle killing the king and the ghostly vision of the deceased and rightful king. Disney's take on this classic plot pulls the world of Shakespeare into the animal kingdom, for no kingdom is exempt from the temptations of revenge and power!
---
5. She's The Man (2006)
Twelfth Night
Andy Fickman's She's The Man is full of laughs, love-related confusion, and awesome references to the world of Twelfth Night! Viola falls for Duke, but keeps her love a secret because she is in disguise as her twin brother, Sebastian (Viola's alternate persona in Twelfth Night is named Cesario). The main difference, however, is that instead of being shipwrecked on the coast of Illyria, Viola (played by Amanda Bynes) disguises herself in order to play for the men's soccer team of a boarding school, also named Illyria. Don't worry though, the same confusing romantic entanglement happens as she falls for Channing Tatum's character (aptly named Duke) in this hilarious teen comedy.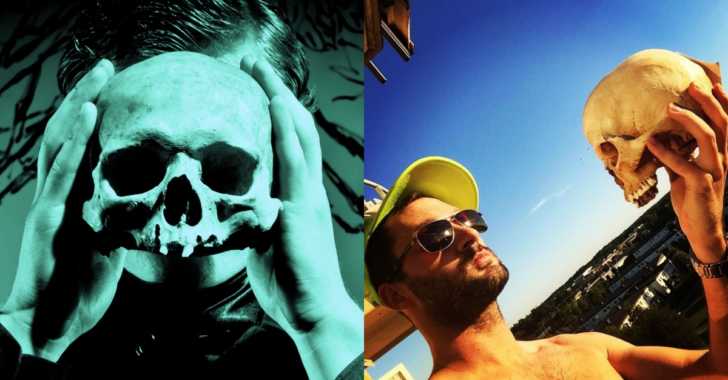 4. The Truman Show (1998)
Hamlet
We're aware that this is a stretch, but when we read Gregory Feeley's thoughts on Hamlet's relationship to The Truman Show, we started noticing the similarities too! Even if it wasn't directly inspired by Shakespeare's famous tragedy, the parallels are fun to note. You have a young man, a prince of the silver screen, who is overcome by existential anxiety. Everyone around him tells him to stop questioning things and enjoy his life, but Truman (played by Jim Carrey) isn't content to do so. His "father" was "killed" by the creator of the television show, which Truman is the star of, but when his father returns to see Truman, he isn't sure if the vision is real! This movie is full of philosophical twists that will likely leave you thinking, has my life been a TV show this entire time?
3. O (2001)
Othello
Julia Stiles makes another appearance in Shakespearean high school drama (see number 10 in the first part of this list), this time as Desi, Othello's Desdemona. Odin "O" James, is the prize of his community and the target of usurpation as his best friend, Hugo (Iago in Othello), plots to take him down and split up his relationship with Desi. This Shakespearean tale of jealously and racism gets intense, but it's worth the ride!
---
2. Get Over it (2001)
A Midsummer Night's Dream
How is it that high school dramas lend themselves so well to Shakespeare? Well when you can get actors like Kristen Dunst, Mila Kunis, Martin Short, and Sisqinvolved with your project, why not give them an amazing source to pull from? This movie loosely based on A Midsummer Night's Dream but also includes Shakespeare's original work as a key plot point as Berke Landers (played by a young Ben Foster) tries to win back his girlfriend in the school musical, A Midsummer Night's Rockin' Eve. This adaptation feels very dated, but that's why we love it!
---
1. My Own Private Idaho (1991)
Henry IV Part I, Part II, and Henry V
This is perhaps the most artistic indie film on this list, featuring outstanding performances by Keanu Reeves and River Phoenix.Scott Favor is the son of the mayor of Portland, and like Shakespeare's "Hal," he is concerned with finding an family external to his "royal" blood relations where he can discover himself. Scott finds adventure in his friends Mike Waters and Bob Pigeon (who functions as the "Falstaff" character). The results are eerie as viewers get to see a dark side of the Pacific Northwest. The parallels between the My Own Private Idaho and Shakespeare's history plays are fun to spot, but this movie holds its own in terms of creativity.
---
We think that the bard would be proud to see how his works have influenced so many writers, directors, and actors. But one of our favorite things is still seeing our local players acting out Shakespeare's plays on stage. There's nothing quite like his words poetically resonating through the theater while a new set of people embody the characters that we've all come to love, century after century.
What is your favorite Shakespeare play?