Try our unique spin on the classic treat!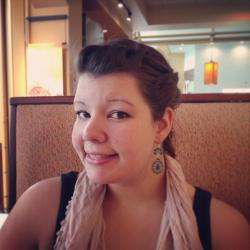 Jessica Griggs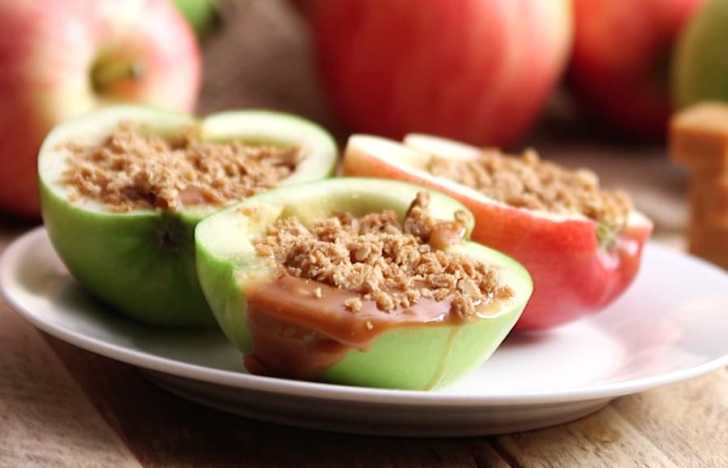 Traditional caramel apples are delicious but can be really tricky to make at home. Not only are they messy to make, they aren't exactly the easiest to eat, especially for little kids and their little mouths! These Inside Out Caramel Apples are a unique twist on the fairground classic, and they're way easier to make AND eat! It's a real win-win.
We crumbled up granola bars on top of ours, but you can feel free to top your any way you want – chocolate chips, sprinkles, peanuts – they sky is the limit. Why not make one of each? Make these for all your fall get-togethers and your guests will be asking for seconds!
Go ahead and see how easy our version of caramel apples is to make. These are guaranteed to be a hit at your next party!
Ingredients:
– 1 bag of caramels
– 2 apples
– 2 tbsp lemon juice
– 1 1/2 tbsp water
– 2 granola bars, crumbled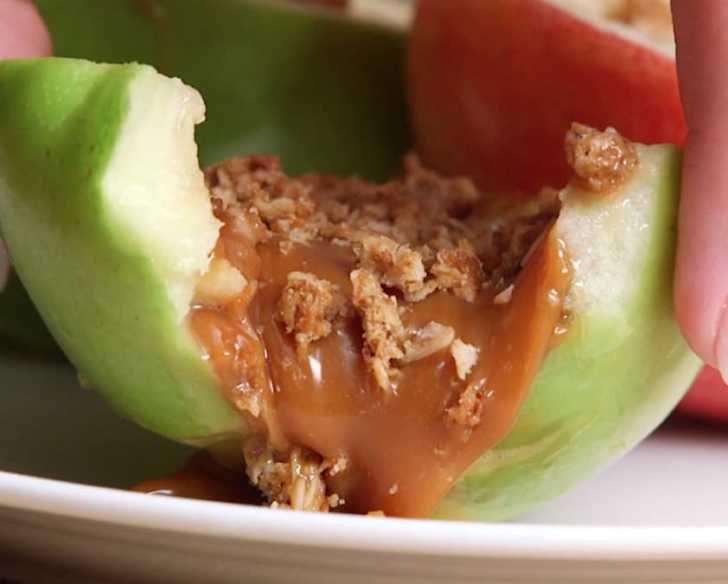 Directions
1. In a pot over medium heat, stir together your caramels and water until melted.
2. Cut your apples in half. Remove the stems and cores, leaving about 1/4 inch of flesh.
3. Brush the insides of your apples with lemon juice to prevent them from browning. Let apples sit for 2 minutes. After 2 minutes, pat the insides of the apple cups dry.
4. Pour the melted caramel into each apple cup. Sprinkle the crumbled granola bars over top of the caramel and place in the fridge to harden.