Traditionally a knitting technique, this chain can be crocheted for many purposes!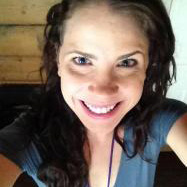 Katie Arnold
Alright, can we get real for a moment? I do not really care how you use the i-cord, just that you do!
Have you not heard of the i-cord before? Well, then it is time that we catch you up!
Traditionally a knitted stitch, the i-cord is a versatile chain that can be used for so many purposes: handles, straps, edgings and borders…the i-cord is perfect for any of these! (Now do you see why I don't really care how you choose to use it? Your options are pretty much endless!)
In the following video tutorial, Clare from BobWilson123 shows us how to make this ever-popular always-versatile and handy i-cord. What are you waiting for? Go ahead and check it out below, then let us know in the comments how you plan to use this handy cord!