No red dye needed in this natural hummingbird nectar recipe!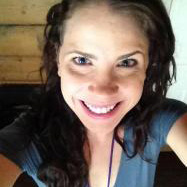 Katie Arnold
We think it is safe to say that most gardeners love to see hummingbirds floating about and around their yard and gardens. It is not uncommon for us to get hummingbird feeders and fill them with nectar in hopes of attracting them to come back all season long, and year after year but there is a lot of controversy over the hummingbird food you can buy at stores, the coloring used and the safety (or lack thereof) it may subject to the hummingbirds, so we figured the best way to make sure we are not harming our lovely friends is to just make our own!
To make your own hummingbird nectar, you need:
1 part Sugar
4 parts Water
Check out this video from ehullquist for more details on this simple process!
Note: do not forget to clean your feeder often!