Humble Gardener Recipe: Peach Cobbler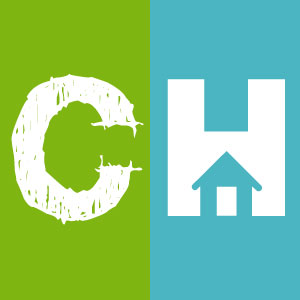 Crafty House
Here at the Humble Gardener, we love to feature simple recipes that you can make with ingredients fresh from your garden. We know many of our readers have been harvesting peaches over the last several weeks, so we thought it would be fun to feature a delicious peach cobbler recipe. Sure, peaches make for a great dessert on their own, but it's nice to indulge every now and then.
Speaking of, we'd propose pairing this treat with a scoop of vanilla ice cream.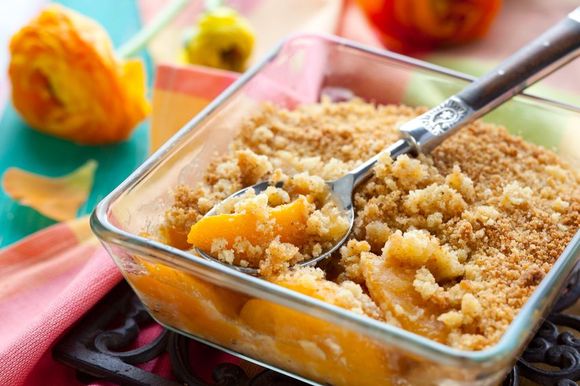 Peach Cobbler
Ingredients:
Cobbler:
8 fresh peaches – peeled, pitted and sliced into thin wedges
1/4 cup white sugar
1/4 cup brown sugar
1/4 teaspoon ground cinnamon
1/8 teaspoon ground nutmeg
1 teaspoon fresh lemon juice
2 teaspoons cornstarch
Cobbler Topping:
1 cup all-purpose flour
1/4 cup white sugar
1/4 cup brown sugar
1 teaspoon baking powder
1/2 teaspoon salt
6 tablespoons unsalted butter, chilled and cut into small pieces
1/4 cup boiling water
Cinnamon/Sugar Sprinkle:
Directions:
Preheat oven to 425 degrees F (220 degrees C).
In a large bowl, combine cobbler ingredients: peaches, 1/4 cup white sugar, 1/4 cup brown sugar, 1/4 teaspoon cinnamon, nutmeg, lemon juice, and cornstarch. Toss to coat evenly, and pour into a 2 quart baking dish. Bake in preheated oven for 10 minutes.
Meanwhile, in a large bowl, combine cobbler topping ingredients: flour, 1/4 cup white sugar, 1/4 cup brown sugar, baking powder, and salt. Blend in butter with your fingertips, or a pastry blender, until mixture resembles coarse meal. Stir in water until just combined.
Remove peaches from oven, and drop spoonfuls of topping over them. Sprinkle entire cobbler with the sugar and cinnamon mixture. Bake until topping is golden, about 30 minutes.
Makes 4 servings.
Adapted from allrecipes.com.