Think these are good now? Imagine them with garden fresh veggies!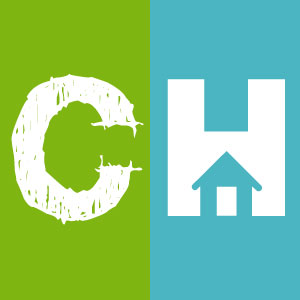 Crafty House
Here at The Humble Gardener, we love to feature simple recipes that you can make with ingredients fresh from your garden. We know quite a few of our readers have a nice harvest of eggplant and tomatoes that's waiting to be used in the kitchen! This simple recipe is a treat for your palate and your eyes– you'll see your eggplant in a whole new light when they're wrapped up and filled with mozzarella, tomatoes, goat cheese and basil. A nice change from typical eggplant recipes (think eggplant parmesan), this recipe is light, refreshing, and garden-inspired.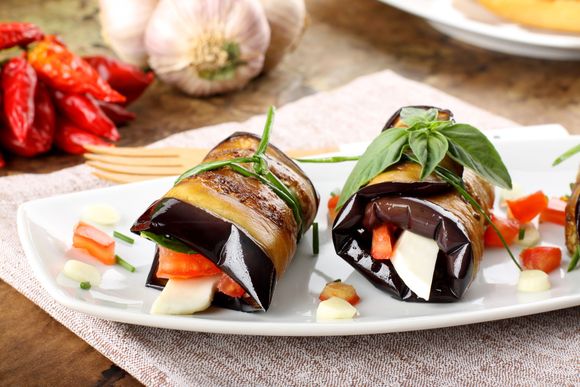 Eggplant Rolls with Mozzarella & Tomatoes
Ingredients:
2 medium (1 pound) eggplants, ends trimmed
kosher salt and freshly ground pepper
1 cup grated fresh mozzarella (about 1/2 pound)
4 ounces mild, soft goat cheese, such as montrachet, room temperature
2 tablespoons chopped fresh chives
1 cup extra virgin olive oil, plus additional extra virgin olive oil for brushing
25 large fresh basil leaves
1/2 cup coarsely chopped, loosely packed basil leaves
1 1/2 cups seeded and chopped tomato
Directions:
1.With a large sharp knife, cut the eggplants lengthwise into 1/2-inch-thick slices. Sprinkle the slices on both sides with salt and let them drain in a colander for 15 minutes to release excess moisture. Rinse the eggplant slices and pat dry with paper towels.
2. In a bowl, stir together mozzarella, goat cheese, 1 tablespoon chives, and salt and pepper to taste. Brush both sides of eggplant slices lightly with oil. Lightly coat a clean grill with cooking spray and heat to medium (or preheat broiler to high). Grill or broil eggplant 3 to 4 minutes, or until golden and seared. Season with salt and pepper, turn over, brush with more oil, and grill or broil 3 to 4 minutes more, or until eggplant just begins to soften. Remove and let sit 10 minutes.
3. Transfer eggplant to a baking sheet. Arrange basil leaves in slightly overlapping pattern across each slice of eggplant. Place a heaping tablespoon of cheese mixture at the narrow end of each slice, roll up cigar fashion, and secure each with a toothpick. Repeat with remaining eggplant. Arrange rolls, seam sides down, in a lightly oiled 9-by-13-by-2 inch glass baking dish and broil 4 to 6 inches below high heat, 3 to 5 minutes, or until cheese is just melted and bubbling.
4.Meanwhile, puree 1/2 cup chopped basil, remaining tablespoon chives, and 1 cup oil in a blender until smooth. Season with salt to taste. Transfer cooked eggplant rolls to serving plates with spatula. Scatter tomatoes around rolls and drizzle with basil oil.
Serves 16.
Recipe adapted from OrganicGardening.com.