Humble Gardener Recipe: Brussels Sprouts with Chestnuts & Fontina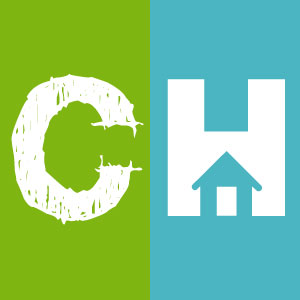 Crafty House
Just in time for Thanksgiving, we've got a yummy recipe for you that joins together two of our favorite seasonal ingredients: brussels sprouts and chestnuts. In our recent tutorial, we showed you how to harvest these bulb-shaped veggies and make some no-frills dishes with them. But if you're looking to get fancy, this recipe is your answer.
Wow dinner guests with this medley of brussels sprouts (preferably straight from your garden!), roasted chestnuts, grated Fontina cheese and fresh herbs. So gather up those fresh brussels sprouts, stem them, quarter them, and boil them in salted water. With a few simple ingredients you'll have a Turkey Day that shows off your garden's bounty and satisfies everyone's palate.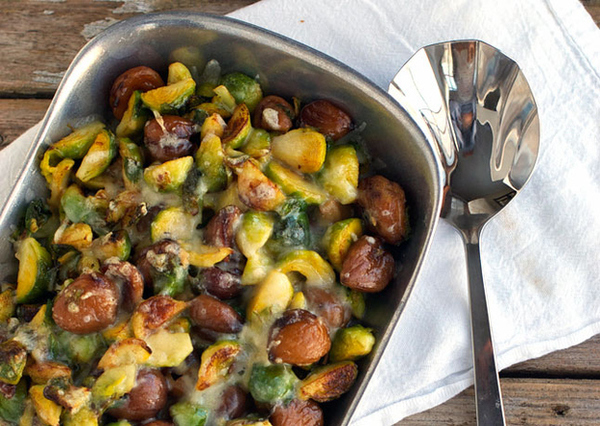 photo: bonappetit.com
Brussels Sprouts with Chestnuts & Fontina
Ingredients:
1 1/2 cups peeled jarred whole roasted chestnuts
5 sprigs thyme
1 sprig rosemary
3 garlic cloves
1 bay leaf
Pinch of crushed red pepper flakes
4 1/4 cups cups olive oil, divided
1 pound brussels sprouts, stemmed, quartered
Kosher salt
1 cup coarsely grated Fontina cheese
Directions:
1. In a medium saucepan, add 4 cups olive oil and first 6 ingredients. Let simmer over medium-low heat for about five minutes, until chestnuts are tender. Cool. Put aside chestnuts in oil.
2. Preheat broiler. Cook brussels sprouts for about 2 minutes in a large pot of boiling salted water. Wait until sprouts are soft on the outside but crunchy inside, then drain.
3. In a large skillet over medium-high heat, warm up remaining 1/4 cup of olive oil; add brussels sprouts and cook until tender and browned, 6-8 minutes. Season to taste with salt. Drain chestnuts; discard aromatics and reserve oil for later use as you see fit!
4. Add chestnuts to brussels sprouts; season to taste with salt and transfer to a shallow 1 1/2-qt. baking dish. Add a layer of Fontina cheese on top. Broil 4-5 minutes or until cheese is melted. Enjoy!
Recipe adapted from bonappetit.com