If you're stuck in a crochet rut, we've got just the pattern for you!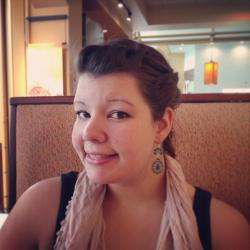 Jessica Griggs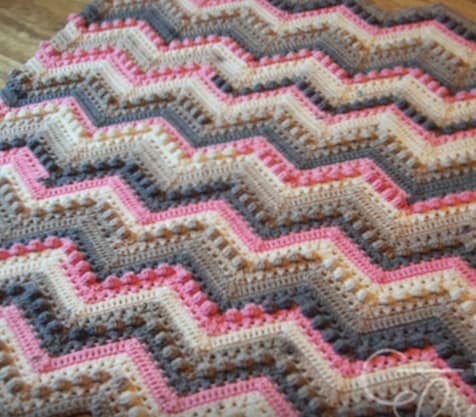 If you're stuck in a crochet rut, we've got just the pattern for you! This Hugs & Kisses blanket from The Crochet Crowd is the perfect mix of new skills and repeating rows, so you feel productive and don't get bored, but also can manage this project while chatting with a friend or watching your favorite show! Plus, don't you just love the rich texture created in this pattern? It's perfect for a baby blanket or for a warm winter scarf! I, for one, can't wait to go home and try out this pattern tonight!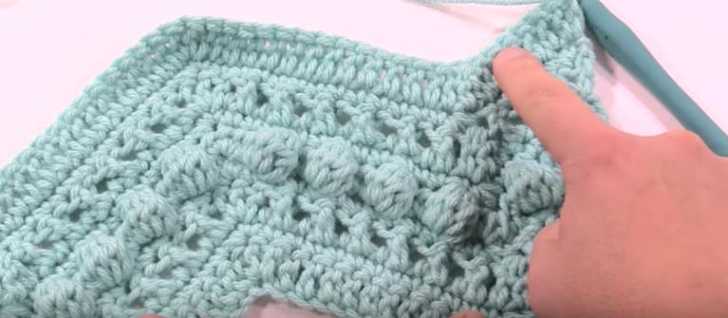 Surprisingly, this blanket is mainly single, double, and half double crochets. The key is in the placement of those stitches! Some rows are just single crochet, some are just double crochet, and then there are the rows of "X's" (crossing double crochets) and "O's" (six double crochets together in a stitch). You'll learn a few new tricks and a fun new way to do a chevron blanket!
In the tutorial below, Mikey crochets with the Caron Yarn Cakes, which is a huge skein of yarn that has multiple coordinating colors dyed right in. This way, you don't have switch colors at the end of avery few rows, it automatically switches for you. Of course, if you wanted to do this blanket with your own yarn, it would still turn out amazing! Happy crocheting, friends!