How Cute Are These?! Learn To Crochet Spiral Scrubbies!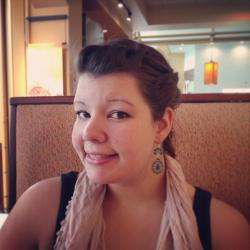 Jessica Griggs
I will admit, I have never been a big fan of dishes; I do them promptly because I hate seeing them sitting around my house and the longer they sit, the worse they are to wash. But with that said, if there is one thing that makes dishes even a little bit more bearable, it is when you are using a good scrubby; better yet when it is a scrubby that you made yourself!
These little spiral scrubbies are both useful and pleasing to the eye! I love the spiral pattern and they could not be any easier to make! Donna Wolfe from Naztazia guides us through this helpful video tutorial listed below, where you will learn to crochet your own! I know you are going to love making this project and like I said, suddenly, dishes will be a lot more bearable of a task!