This breath-taking quilt is actually so easy to piece together!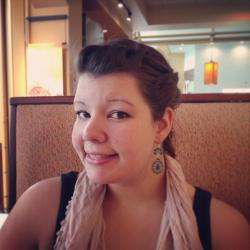 Jessica Griggs
Isn't this heart quilt simply stunning? I love everything about this, from the ombre color pattern to the easy to follow instructions on how to piece this beauty together! I especially love the background – it's huge, 12-inch grey and white stripes! In other words, this quilt works up fast so you can dive right into the machine quilting!
Angela Walters is here with another edition of the Midnight Quilt show. She walks us through every step of the way to make this beautiful heart quilt!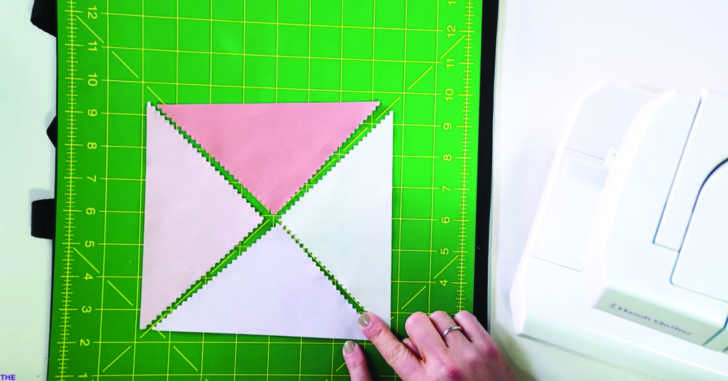 You'll start by cutting your 5-inch squares in half. Then you'll arrange your triangles into one of two blocks. Either you'll have 4 mini triangles that you'll arrange in a square, like the photo above, or you'll have two mini triangles making up one half of the square, and a large triangle making up the second half. That's really it!
The other great thing about this pattern is that you don't have to spend time worrying over every little color choice. The pattern actually tells you which colors to arrange for each little block you make. Of course, you can switch it up and use whichever colors you want, but sometimes it's nice to have a plan in place! Go ahead and see how easy this quilt is to piece together in the video below!