It's the perfect time of year to break out the festive quilts!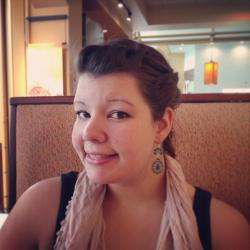 Jessica Griggs
With temperatures dropping, and Halloween just around the corner, it's our favorite time to break out the stash of festive quilts. We wanted to know what all of you have been working on, so we asked for a few photos from the sewing machine! From hand quilted witches, to patched up pumpkins, one thing is for sure: you guys are awesome! With so many amazing and intricate quilts, it was almost impossible to narrow down the list of which ones to choose from. Without further ado, here are a few of our favorite Halloween themed quilts!
Pumpkins, Spiders, and Bats; Oh My!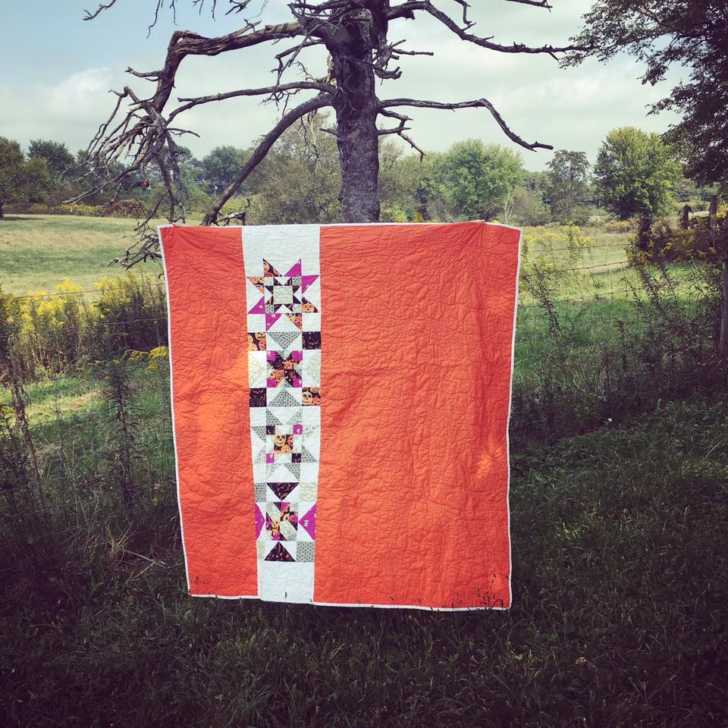 From the quilter, Wendy Planicka: I'm expecting a baby later this month so I made her a Halloween quilt! The strip of star blocks is made from Halloween prints and the top quilting is made of pumpkins, spiders, cats and bats.
Glow In The Dark Ghosts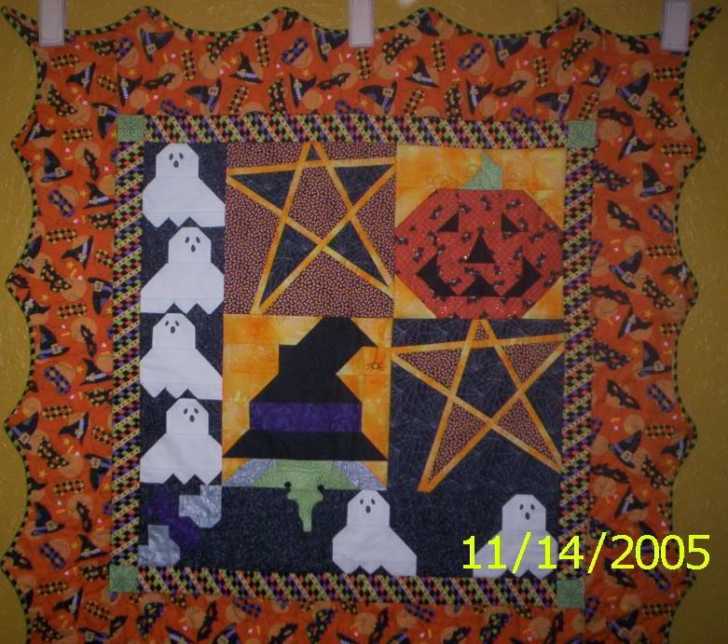 From the quilter, Jennifer Lyman Plaugher: This one was fun…a pattern from a quilt magazine (F&P or McCall's maybe?) The ghosts glow in the dark, the witch's nose is 3-D, and there are spiders & webs quilted in!
Creepy Bugs and Salted Slugs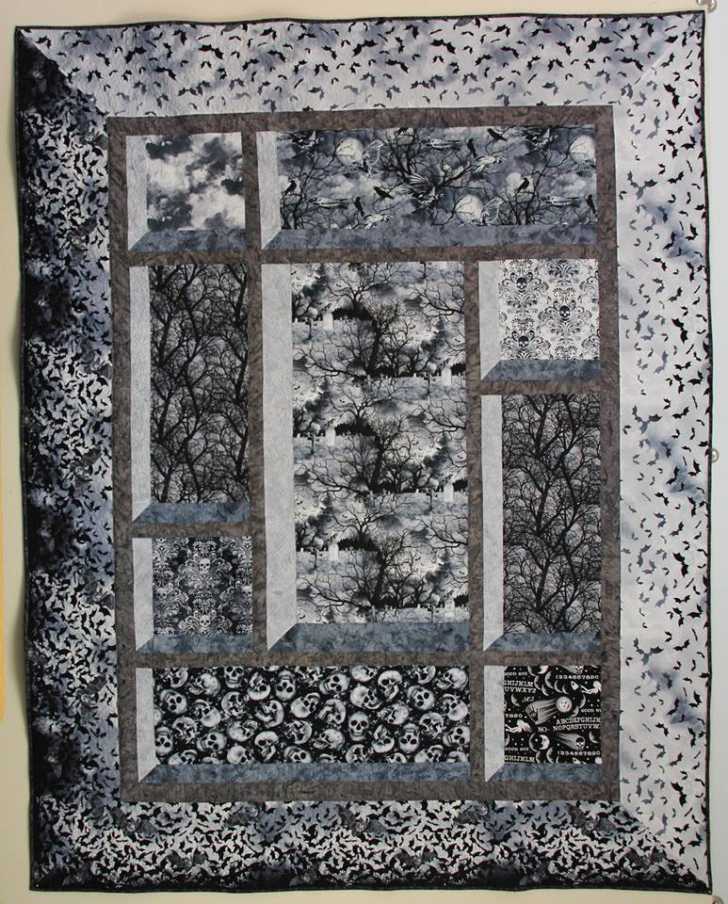 From the quilter, Alice McCombs: A year later and I was finally able to finish this Halloween quilt for my daughter. The fabric line is called 'Wicked Eve'. I named the quilt 'Creepy Bugs and Salted Slugs', for the quilting I did on it.
Pumpkins on Pumpkins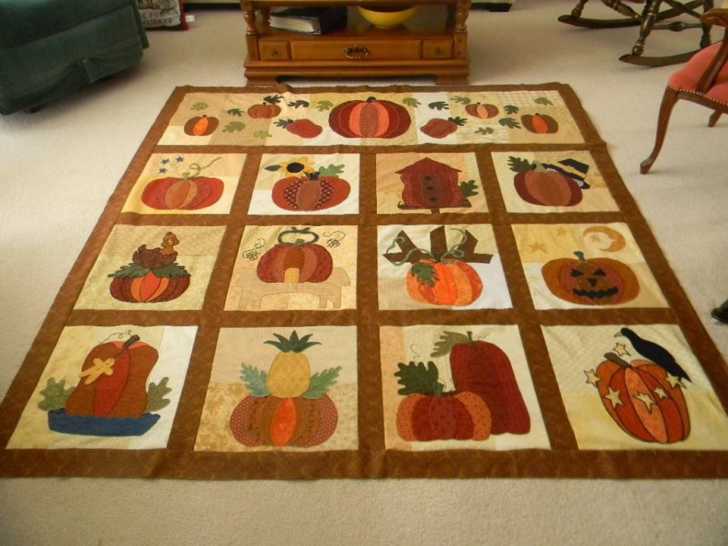 From the quilter, Barbara McBryan: My Halloween quilt top not yet quilted. Hope to get it finished by next halloween, haha! It is all hand applique by blanket stitch.
Picture Perfect Pumpkin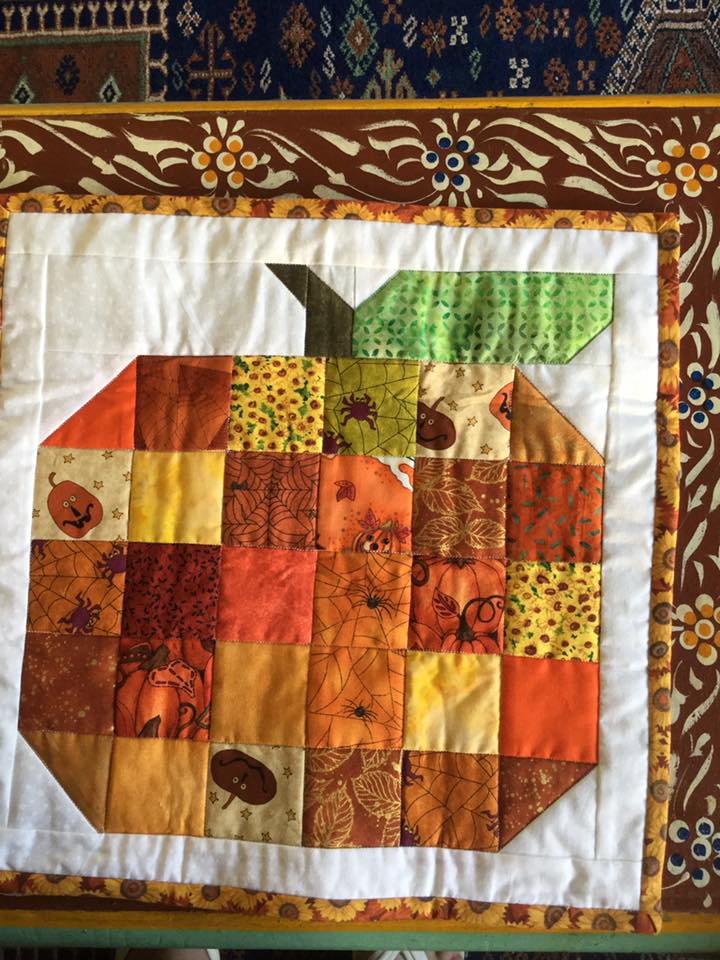 From the quilter, Denise Hair: We don't go into decorating for Halloween so much here in the UK. But I just finished this little wall quilt at the weekend.