If you love half square triangles, this is the quilt for you!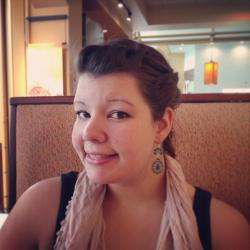 Jessica Griggs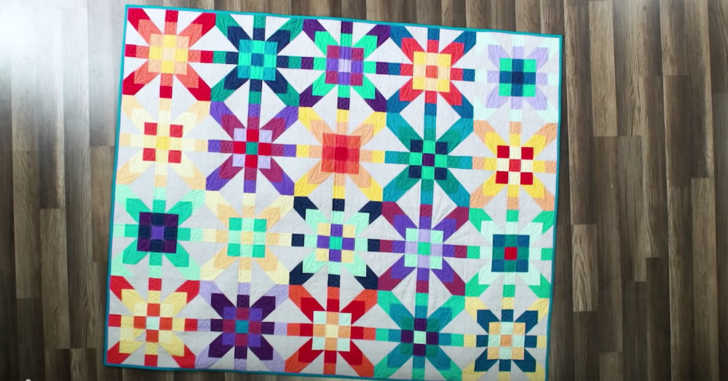 There's no denying that this quilt is absolutely gorgeous. From the color placement to the beautiful piecework, and of course, the top quilting done by the one and only Angela Walters. This quilt may look like a beast to tackle, but the pattern actually has the super helpful color diagram for each block.
Speaking of colors, aren't these bright and bold colors just breathtaking? The grey background really makes the colors pop, don't you think?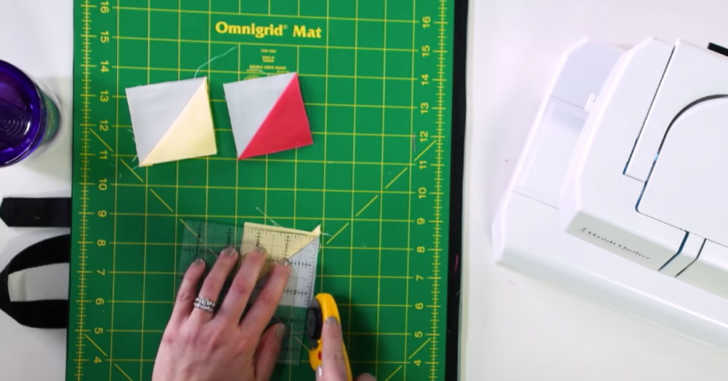 If you've been quilting for any amount of time, you've probably used half square triangles in a pattern or two (or 500). There's a reason these little blocks are so popular! They truly are versatile and absolutely lovely.
Since you'll be making about 10,000 half square triangles for this quilt (that may be a bit of an exaggeration), you'll probably be thrilled to know that Angela shows us one of her favorite ways to make them in bulk! Go ahead and watch the tutorial below!