This is a must-know quilting hack for one of the most popular patterns!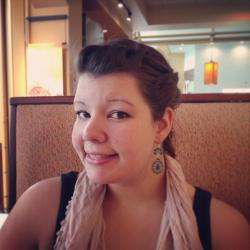 Jessica Griggs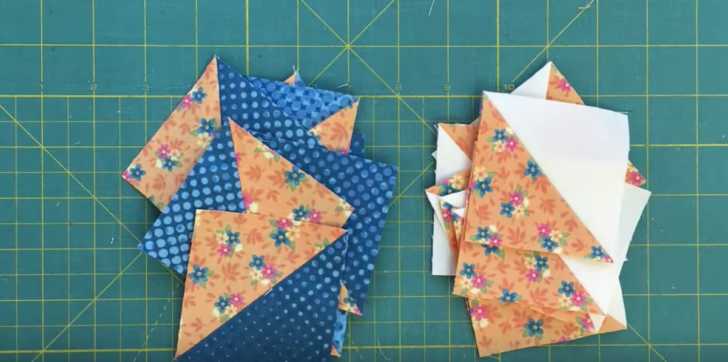 It's no secret that we love quilting around here. If you've been around the quilting community for any amount of time, then you know all about half square triangles. This pattern is so versatile, and it's used in thousands of quilt block designs! The possibilities are nearly endless when it comes to different combinations that are stunning and yet easy enough to piece together.
The half square triangle is a perfect beginner block to learn, but it's just such a classic that no matter how long you've been quilting, you're going to use this pattern over and over again!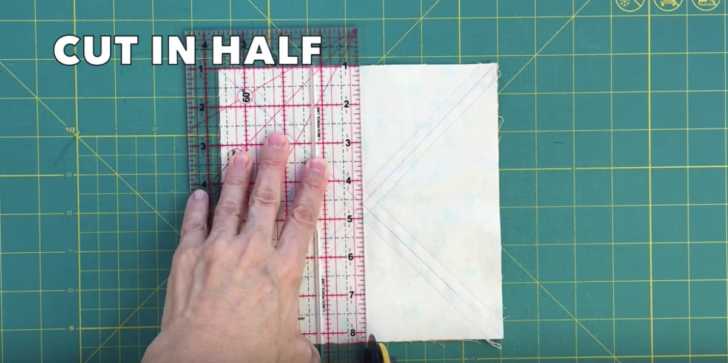 Here's the really exciting news: today we have a quilting hack for making 8 half square triangles all at the same time! Once you get the hang of this hack, you can probably get 8 half square triangles in under 2 minutes. We're not joking! It really is that simple.
Take your charm squares and stack 2, right sides together. Draw 2 diagonal lines, making an X. Next, sew 1/4 inch seams on either side of the lines you just drew. Then cut along the lines and open up to your half square triangles! Seriously, this method for making half square triangles is game changing! See for yourself in the video below!