Some say tomatoes grow best in containers…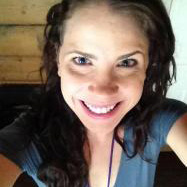 Katie Arnold
If you have ever had a homegrown tomato, then you know they do not even come closet to comparing to the ones you usually pick up at the grocery store. If you ask me, homegrown tomatoes alone are reason enough to leave anyone wishing that they could be a gardener.
While we do not all have ample space for a large ample garden, tomatoes are one of those things that actually grow great in containers; some may even say they do their best when planted in containers versus directly in the ground.
With all of that said, there are a few must-know things when it comes to growing tomatoes so you can have success so be sure to check out this video from In Beth's Garden for some great tips!
Don't forget to grab some pictures of your harvest and as your plants grow! It's always so exciting to cheer on our fellow gardeners!