Just starting out quilting or looking for something to use up your scrap fabric? Try your hand at a crazy quilt – perfectly imperfect every time!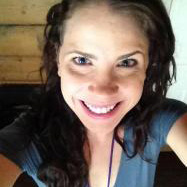 Katie Arnold
Now if a name like "crazy quilt" does not hook you in or even pique your interest, then honestly we do not know what will.
With that said, if you have not heard of them before, crazy quilts are super fun and colorful, and we love how each one is totally unique and super special!
In the following video tutorial, one of our favorites, Jenny Doan walks us through the process and breaks it all down. Another added bonus of the crazy quilt, is the opportunity to raid your scrap fabric stash and help bring it down to a more reasonable and less overwhelming size.
Do we have your interest now? I hope so! It is time to get ready to have fun, because these crazy quilts are an absolute blast!
Have you made a crazy quilt? We want to see!