These are great tips for any project you're working on!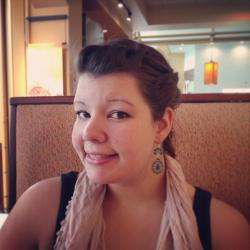 Jessica Griggs
Graphghans are super popular right now with crocheters everywhere, and it's easy to see why! These blankets are amazing, and depending on which method you use, they can produce some seemingly complicated and intricate designs using only a few simple stitches and color changes. One easy method of making a graphghan is called "pixel crochet." In this method, you basically just crochet granny squares in different colors and arrange them to make a picture before sewing them all together.
Another method, the one we focus on in today's video, is C2c, or corner to corner. This form of crocheting is used for all sorts of different projects, not just graphghans. In the video below, we get some great tips on how to seamlessly switch colors in C2C crocheting, as well as a great tool to use when working with multiple yarns. Go ahead and learn some new tricks, and don't forget to share your latest project with us in the comments below!