The key to this pattern is how you use the yarn ball…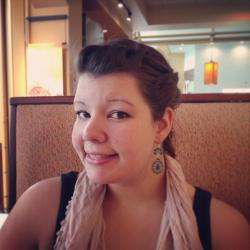 Jessica Griggs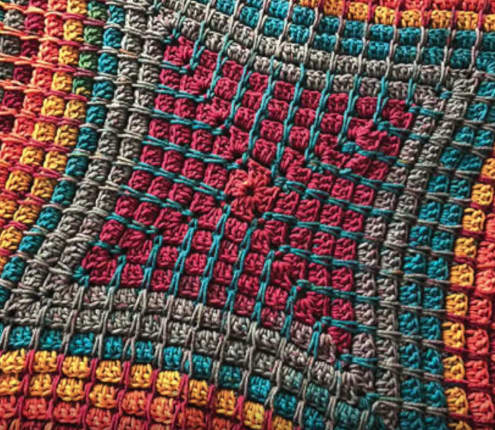 Isn't this blanket just gorgeous?! And you won't believe how easy it is! This is your basic granny square with a few twists. First, to get the amazing color change that happens throughout, you should use the Caron Cakes yarn (or other, self-color-changing yarn balls available). That really is a key to this design. Partially because it makes the color change so easy, but also because you'll be working from both ends of the yarn ball! That's right. Game changer.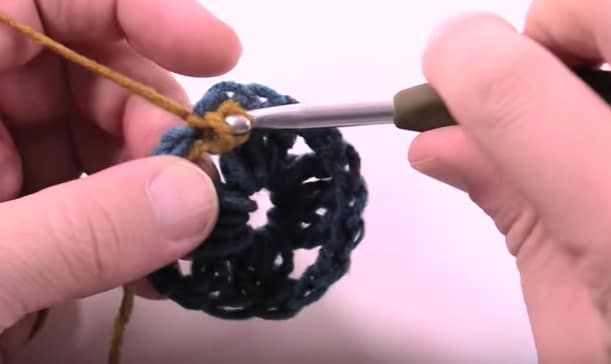 The key to this pattern is that you're working two repeat rounds, tying off each time. One round is worked in the classic granny cluster, worked from end 1. The second round is an extended single crochet round, worked from end 2. The, back to the granny cluster from end 1. And so on, and so forth until you reach the desired length and width.
It may sound complicated, but you'll see in the video below it's really quite simple, especially if you've ever worked a pattern with the granny square. See how Mikey from The Crochet Crowd works with this pattern and teaches us a few tips and tricks along the way!