This is so simple to do, and the results are so cute!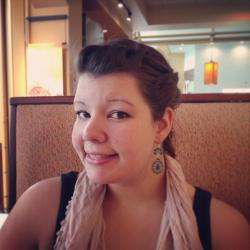 Jessica Griggs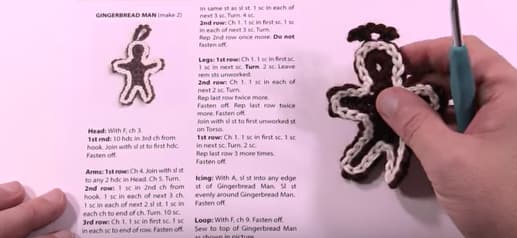 Isn't this gingerbread ornament just the cutest thing you've ever seen? Since I live in a one bedroom apartment, I can only have a tiny little tree. Most ornaments are too large and look out of place on my sad little Charlie Brown tree, but this crochet gingerbread is a perfect size! This is actually part of a bigger project – a crochet advent calendar. While I love the idea of these as little gifts leading up to Christmas day, I think I might just crochet these ornaments and keep them for myself!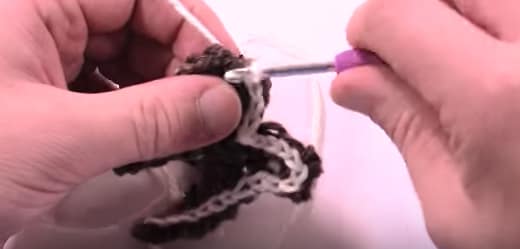 Don't you just love the little detail of the "icing" around the gingerbread man? This is created by using a slip stitch in a creamy white color. The slip stitch adds texture but not height, so it is the perfect stitch to accomplish the task. Of course, you can always add your own little details to the finished project – sewing on buttons, or creating a little yarn bow. The sky is the limit!
Crochet along with Mikey from The Crochet Crowd in this super helpful tutorial, and then get the free pattern here!
What other fun holiday projects are you working on this time of year? Let us know in the comments below!