Want to breathe some new life into your projects? Try out a twisted triangle quilt!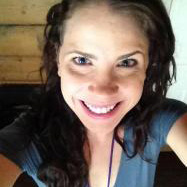 Katie Arnold
While square blocks are always a great option, due to the seemingly endless ways you can switch them up, we like to go for totally different shapes now and again to really keep our quilts visually interesting.
The gals over at Fons & Porter seem to agree with us and have a great video on how to make a twisted triangle quilt that you absolutely must check out! You end up with beautiful triangle-formed, hexagonal blocks that will catch your eye every single time.
So what are you waiting for? Your next projects awaits you and whether you keep this lovely quilt for yourself or gift it to someone you love, this is a total winner! As always, once you have made your beautiful twisted triangle quilts, be sure to send us photos of the finished products; we always love to see your beautiful work!