It looks complicated, but you'll see how easy this quilt really is!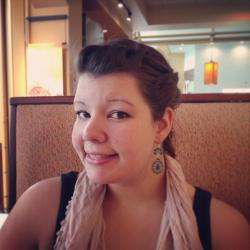 Jessica Griggs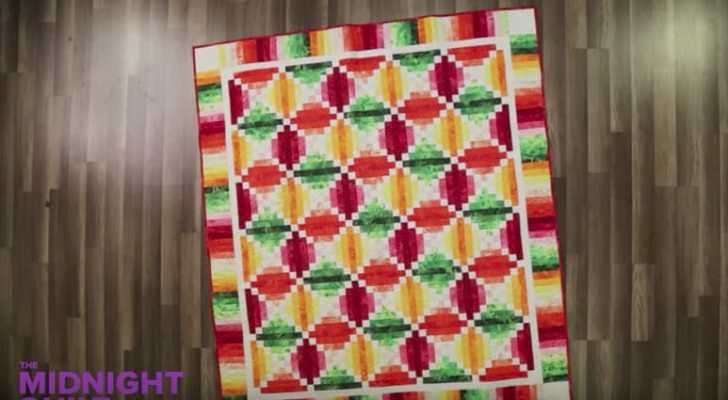 Learn how to quilt this gorgeous fruit slice quilt with Angela from Craftsy! Learn how to use strip quilting to plan out and execute this awesome pattern. As you'll see in the helpful tutorial below, we'll start with the tiniest little 9 patch, and piece by piece, build up the quilt block. This may look like an overwhelming and difficult pattern, but once you see that it's all the same block, we promise you'll have it finished in no time.
I love this Midnight Quilting Show that Angela does – she's a little sassy, and super funny. It's just like quilting with your best friends! So grab a glass or two of your favorite wine, a bowl of popcorn, and let's get quilting! For more Midnight Quilting Shows, check out this episode where we learn how to quilt the Drunkard's Path quilt!