If you like granny squares, you'll love this afghan!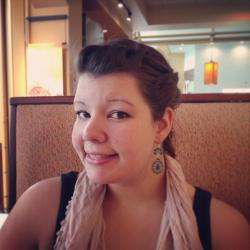 Jessica Griggs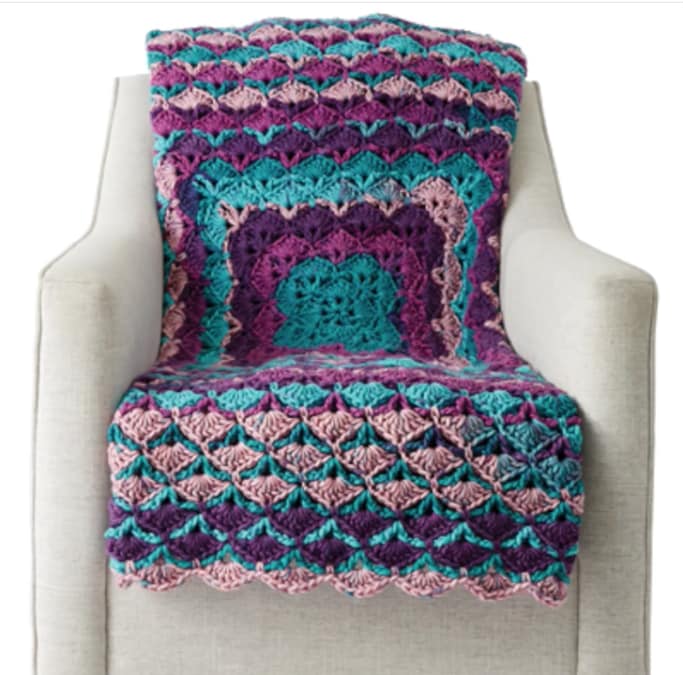 Isn't this afghan absolutely stunning? I love the color changes and the scalloped edges and just the whole design! Plus, I really love that you only need to know three stitches – chain, single crochet, and double crochet. That's it! This blanket may look complicated, but it really comes together in a breeze. Impress friends and family with this crochet pattern. Don't worry – we won't tell anyone how easy it really is!
The best part about this pattern is that it uses self-changing yarn, so all of those gorgeous colors just happen automatically! You can use Caron Cakes, or Lion Brand Mandala yarn, or just any skein of yarn with multiple colors.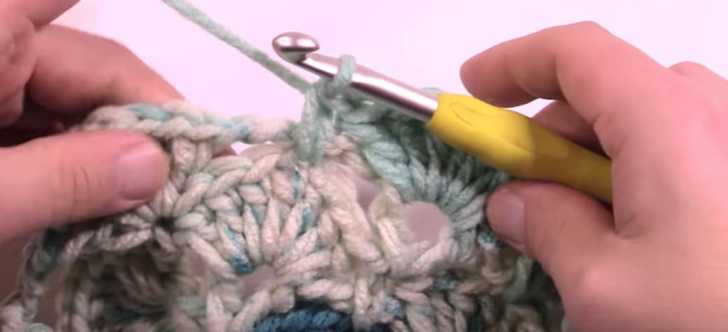 This pattern is surprisingly like the granny square, so if you're huge fans of the classic granny (and who isn't?) then you'll love this pattern! You start with 4 chains, and then double crochet 7 into the first chain, creating a circle with 8 double crochets total. From there, just follow the pattern for the corners. Just like the granny, you'll crochet in groups, expanding outward. The great thing is that you can stop whenever you want – smaller for a baby blanket, or just keep crocheting in the round until you get a full sized afghan!
Go ahead and see how it all comes together in the video below!