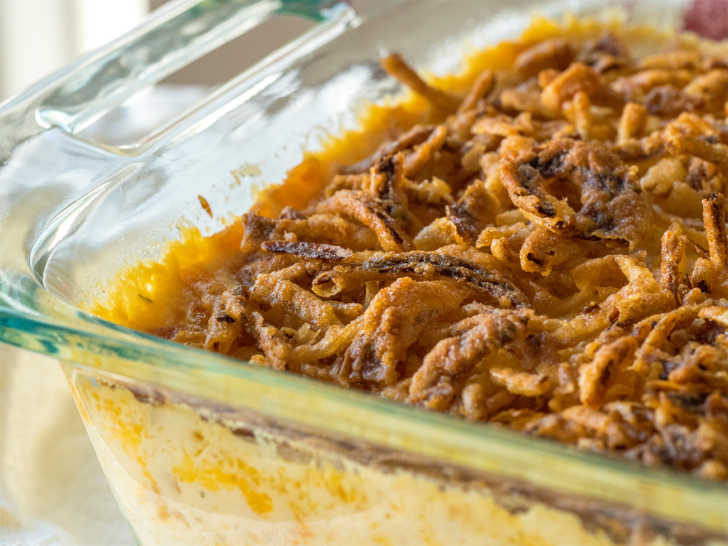 If you like French onion soup or French's fried onions, we've got just the thing for you. This casserole is a warm and comforting recipe that, after trying it once, will quickly become a staple for you and your family. It's creamy and crunchy, cheesy and chicken-stuffed, and it's just the thing you need to make after a long week that will warm everybody up and have them all asking for more.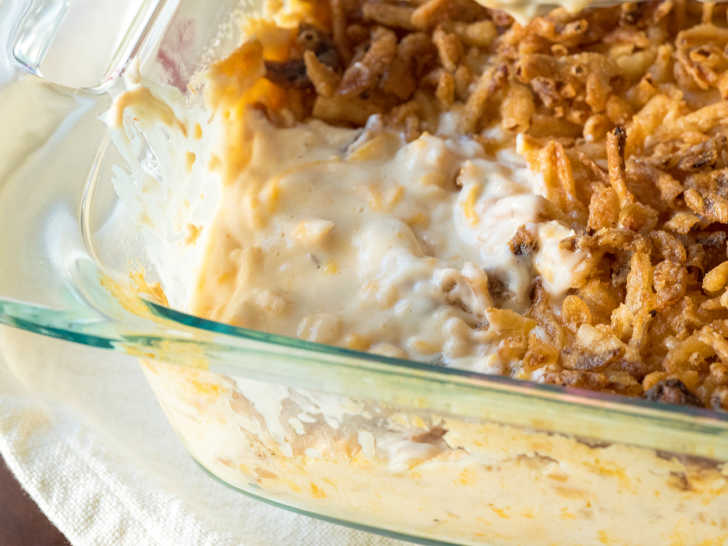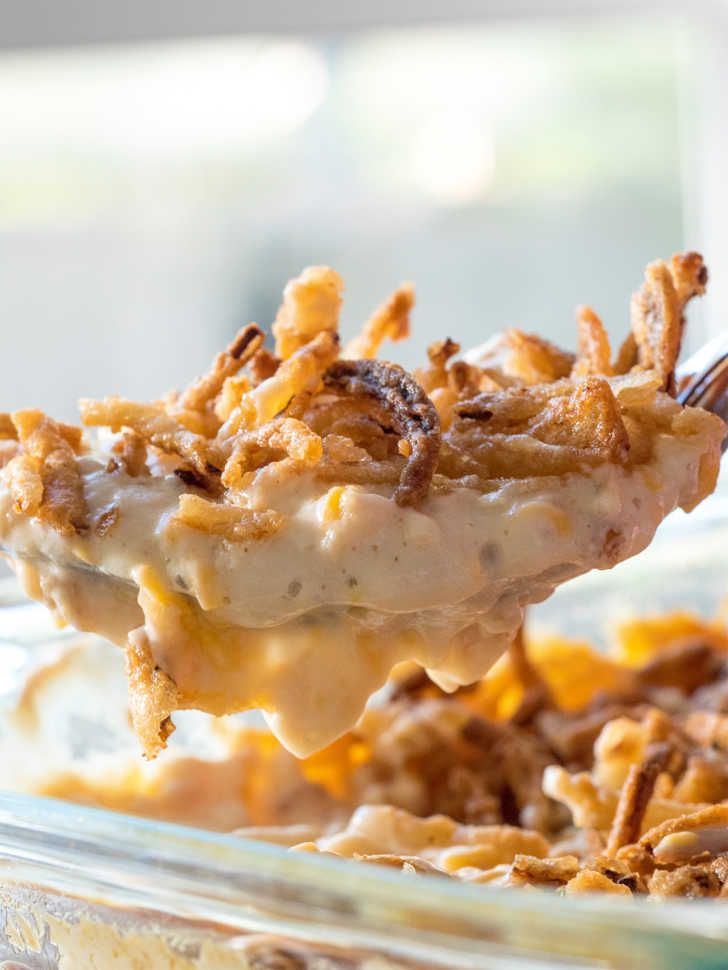 What we love about this dish in particular is that it's got the perfect blend of crunch and creaminess. If you're looking for something a little more substantial, hold off on adding the full can of soup, since that adds more liquid, but we love this recipe that way it is, especially with the fried onions that top everything off. The crispness you get in each bite?? So ridiculously tasty, you have to try it!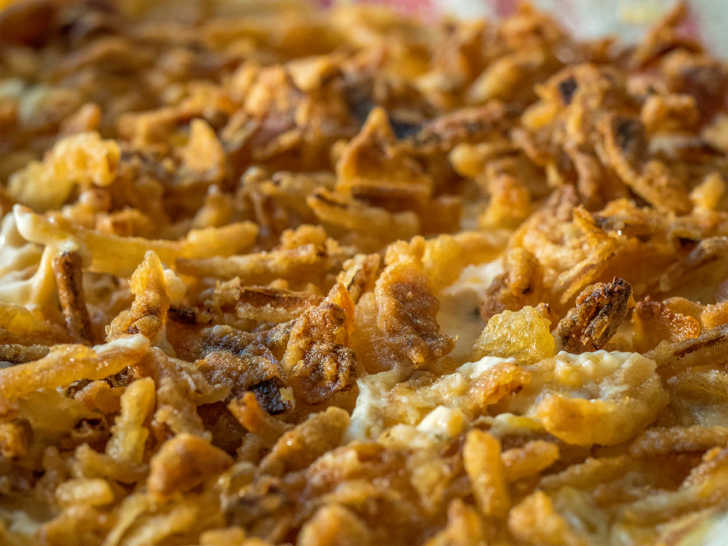 French Onion Casserole
Ingredients
3 cups cooked chicken, shredded
1 (16 oz.) container French onion dip
1 (10.5 oz.) can condensed cream of mushroom soup
1 cup cheddar cheese, grated
1 cup sour cream
1 1/2 cups fried onions, lightly crushed
Preparation
Preheat oven to 350º F and lightly grease a 9x13-inch baking dish with non-stick spray.
Combine French onion dip, mushroom soup and sour cream in a large bowl, then fold in shredded chicken and cheddar cheese.
Pour mixture into greased baking dish, then place in oven and bake for 25 minutes, or until golden brown and bubbly.
Top with fried onions and return to oven for another 5-10 minutes, then remove and let cool 5 minutes before serving. Enjoy!
Recipe adapted from Lil' Luna