Using charm packs and layer cakes makes this quilt a breeze!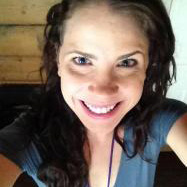 Katie Arnold
Just like the rest of you, we are big fans of Jenny from the Missouri Star Quilt Company (how could you not?) and all of her beautiful quilt patterns. One of our favorite things is how she is able to take a quilt design that looks super complicated and then turns it into something easy and approachable for the rest of us to be able replicate in our own sewing rooms!
Most recently we are loving this Four Patch Lattice Quilt tutorial from Jenny that uses charm packs and layer cakes, making this pattern even more approachable, less overwhelming and the perfect project for new and seasoned quilters alike.
Alright, it is time to hit up the fabric store and then follow along as we make this gorgeous quilt! Make sure you take a picture when you're done so we can see how your quilt turned out!