There's something for every style here!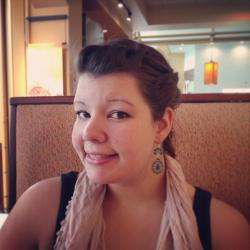 Jessica Griggs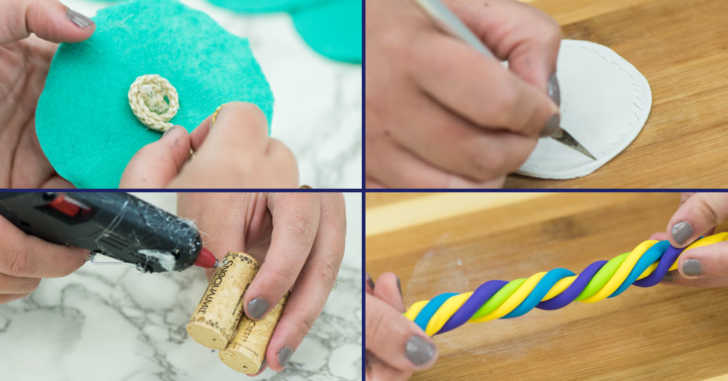 Who doesn't need a few more coasters in their life? Whether it's to protect your tables and other surfaces, or you just like the fancy feel of setting out coasters for guests to use, these four coaster ideas are sure to get the creative juices flowing! There is something for every style in the video below. Are you a wine lover? We have the easiest cork coasters ever. Are you decorating a lake house or beach house? Nautically themed coasters it is! Maybe you need some coasters for high tea – we have faux porcelain tea coasters! And last but not least: faux marble coasters.
We made each one of these coasters with things we already had around the house and left over from old craft projects. Felt, rope, clay, and corks! The sky is the limit here, so go ahead and watch the video below and get inspired to make your own set of coasters today!
Faux Porcelain Tea Coasters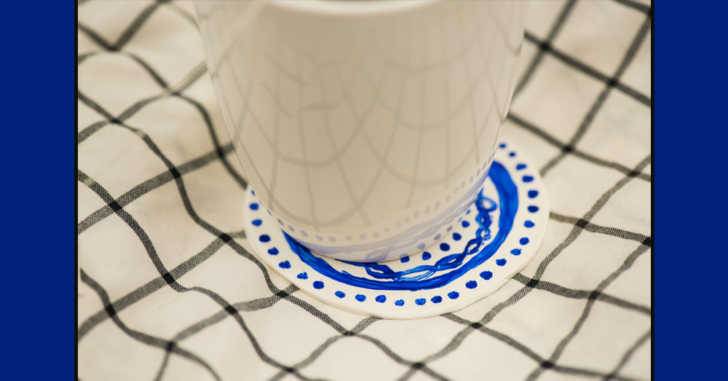 Supplies:
– White clay
– Rolling pin
– Large circle cookie cutter or a glass to cut out a shape
– Toothpick
– Blue paint & paint brush
– Mod Podge
Directions:
1. Roll a ball of white clay and flatten with a rolling pin.
2. Cut out round shapes with the cookie cutter or another object.
3. Optional: make small designs in the clay with a toothpick.
4. Place in oven and bake according to clay directions.
5. Once cool, paint over your etched designs, or just paint designs directly on the clay. Let dry and finish with a coat of Mod podge.
Nautical Coasters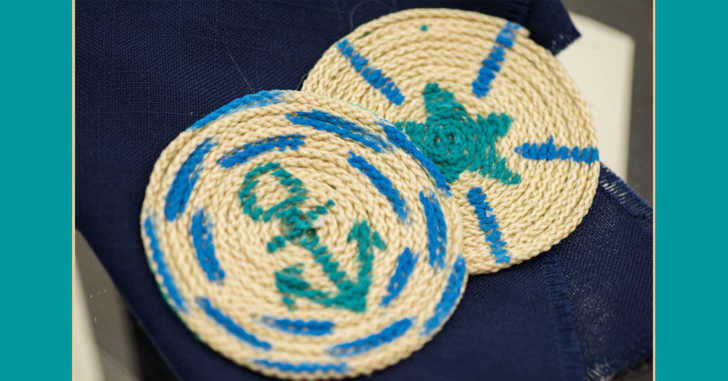 Supplies:
– Scrap fabric or felt
– Rope
– Fabric paint & paint brush
– Hot glue
Directions:
1. Cut a circle out of fabric or felt.
2. Attach the rope with a dot of hot glue in the center.
3. Continue wrapping the rope around in a coil, securing with glue every few inches.
4. When it's all done, cut the rope and secure the end with more glue.
5. Paint desired shapes on the rope with fabric paint.
Marbled Coasters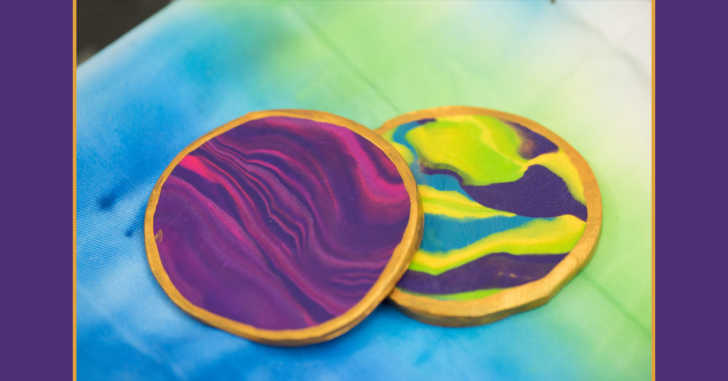 Supplies:
– Different colored clay
– Gold paint
Directions:
1. Roll out 3-4 colors of clay into thin, 5 inch logs.
2. Lay the logs side by side, and twist. Roll this bigger log into a ball and flatten.
3. Repeat this process until you achieve the desired marbling pattern.
4. Repeat with different colors on other coasters.
5. Bake according to clay directions.
6. When cooled, paint a gold rim around the edge.
7. Seal with a waterproof coat of Mod Podge
Wine Cork Coasters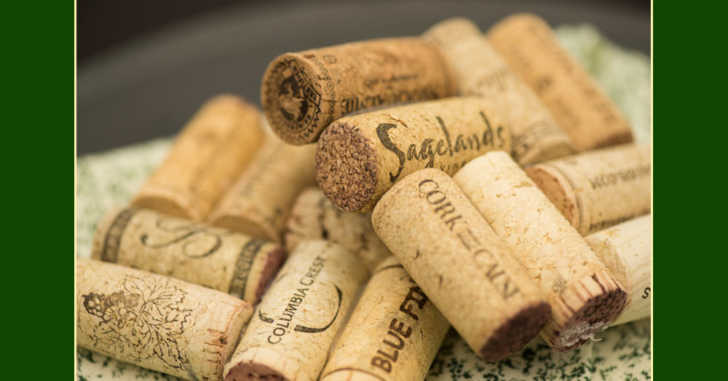 Supplies:
– Wine Corks
– Hot glue
Directions:
1. Pick cool wine corks, 8 per coaster.
2. Glue corks together in sets of two, side by side.
3. Assemble by arranging cork pairs like the picture above.