If you love free motion quilting, you're going to love this tutorial!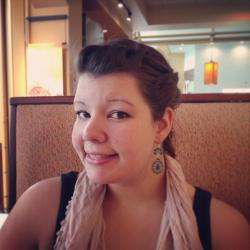 Jessica Griggs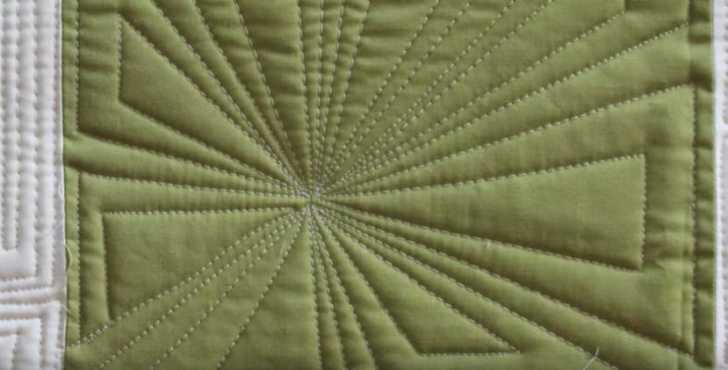 This free motion quilting design is so eye-catching, don't you think? So often we associate free motion quilting techniques with curvy and swirly designs like pebbles or feathers. In today's video tutorial from Angela Walters, we see how to quilt fun geometric designs as well!
This technique can be accomplished using rulers to ensure straight lines, or you can go completely crazy and do it all freehand using only your reference points as guides. Keep reading to see how Angela quilts using both rulers and freehand!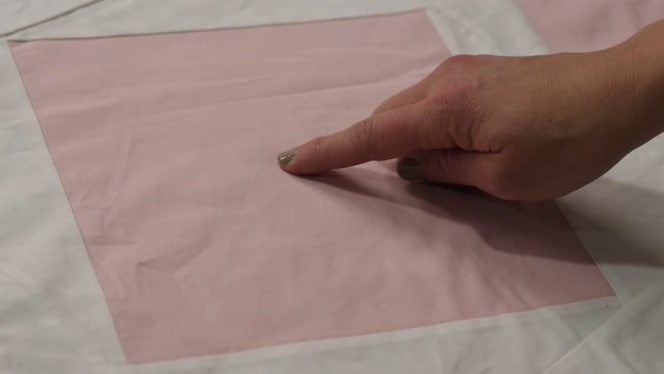 First of all, you need to mark your reference points. You can do this with either a water soluble pen or using chalk, or a pounce pad. It helps if you have a stencil like Angela does for easy marking, but you can always find these points by measuring and marking the old-fashioned way.
Once you have your points, start in the middle and quilt in a straight line up towards the top of the block. Stop when you're about a quarter inch from the top. Here's a pro-tip from Angela – focus on quilting at a steady, upbeat pace. So often when we're trying someting new, especially quilting in straight lines, we tense up, grip the quilt extra hard, and go really slowly. Instead, relax, and keep a consistant pace. You'll be able to get straighter lines if you loosen up!
See what other tips and tricks Angela has for us in the video below!