The perfect project that you can wear on those hot summer days!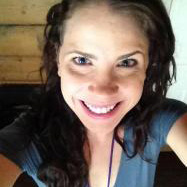 Katie Arnold
Summer means less sweaters, scarves, and long sleeves, and more sunshine, sunglasses, shorts and tank tops. It is really no wonder why we all love the summer months so much, but for those of us who love to crochet, working on a project that leaves us sitting under an afghan is definitely not ideal during those hot summer months. As such, we have been on the hunt for more summer inspired projects that we can do.
Enter these super stylish crochet tank tops from The Crochet Crowd! Not only are they fun to make (and will not leave you sweating under an afghan), but they will be perfect to wear to the beach or pool on those hot summer days!
We can't wait to see your finished project and while you're at it, let us know your favorite summer crochet projects!