Isn't this necklace and earring set just gorgeous?! I absolutely love how this DIY turned out, and I really love how easy it was! You can create this stunning faux gemstone look with just a few basic supplies. The key to this project is using alcohol inks. These are thin yet vibrant inks that dry super quickly. For this particular craft, we used teal, magenta, purple, and metallic gold. You can find alcohol inks in all kinds of colors and packs on Amazon, or at your local craft store. I love that there are so many fun crafts to use alcohol inks on – like these fun coasters or marbled wine glasses!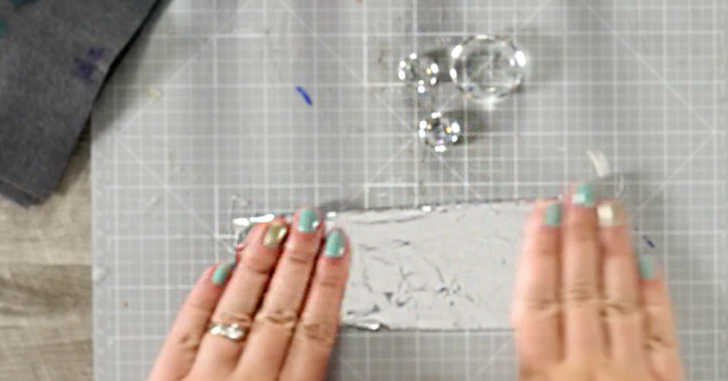 Aside from the alcohol inks, you'll need some glass stones, felt, foil, and mod podge. Then, you can do all sorts of things with these "gemstones." You can glue a magnet on the back and stick it on the fridge, you can grab some earring backs and bails so the stones can be hung from a chain or a pair of earrings. It's up to you what you want to do with them!
I really love this look! Once you dab your inks on the back of the glass stones and let it dry, you can crumple up some foil and glue it to the back. It gives everything a more solid look, and the creases in the foil add a nice texture to the finished product. Of course, you can always do it without the foil and you'll get a more translucent look. It just depends on what you like! See what we did in the video below and get inspired to try this craft out for yourself!
Supplies:
– Alcohol inks
– Felt (for stamping inks)
– Glass stones
– Foil
– E6000 glue
– Necklace and/or earring kit
– Mod podge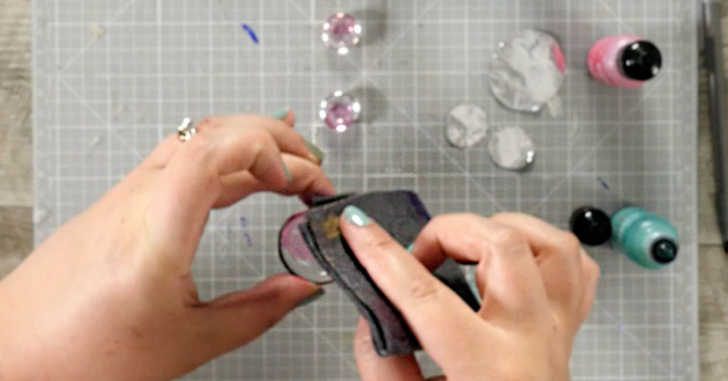 Directions:
1. Place glass stones on aluminum foil and trace around them. Cut out the circles and set aside.
2. Apply several drops of alcohol ink to a felt pad and dab on the back of the glass stones until you like the pattern.
3. When the ink is dry, add a layer of Mod podge.
4. Place the aluminum foil on the back of the glass stone. You can crumple the foil to get a textured look.
5. Allow the glue to dry for several hours, and add another layer of mod podge to seal the back.
6. When everything is dry, attach the stones to an earring back or a necklace chain using E6000 and bails.