These fall dollar store DIYs are the cutest!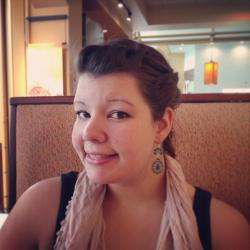 Jessica Griggs
Fall is almost here! I am so excited that I can FINALLY type that sentence. I just love all things fall – the cooler weather, the boots, scarves, pumkin flavored everything, and the promise of holidays and family to come! Some people go all out for Christmas decor (and don't get me wrong, I have plenty of that too), but I just can't get enough of fall decor! The bright reds and burnt oranges mixed with bold yellows and subtle browns.
These DIYs incorporate all of my fall favorites with a thrifty touch – everything is from the dollar store! I love being crafty on a budget. Now don't judge too harshly – I know those foam pumpkins look a little tacky, but trust me when I say it all really comes together in the end. After all, what doesn't look classy after a nice coat of gold spray paint?!
Go ahead and watch the video below and get inspired to raid your dollar store for these cute craft ideas!