Have a cool new mug in 30 minutes or less.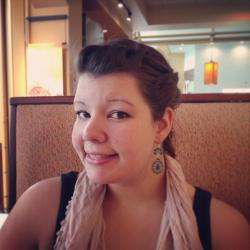 Jessica Griggs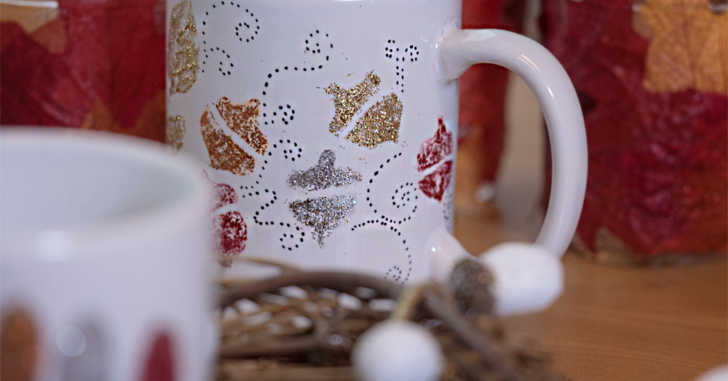 How cute are these mugs? I just love the colors with a hint of sparkle that is so perfect for this time of year. My favorite part is how easy these are to make! Just grab a few stencils (or make a few stencils), and a plain mug and get creative. We used glitter paint for that extra pop, but you could easily use regular paint, or just permanent markers. See what we did in the step by step tutorial below, and get inspired to make your own fab fall mugs!
Step 1: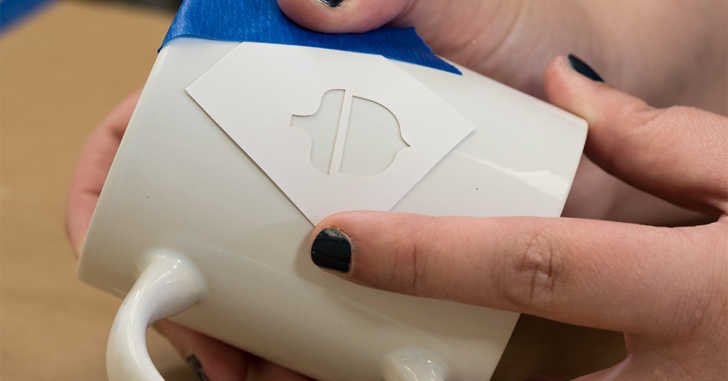 Rinse out your chosen mug, and wipe it clean. It's important to start with a clean surface for this project! Attach the stencil in place with painter's tape.
Step 2: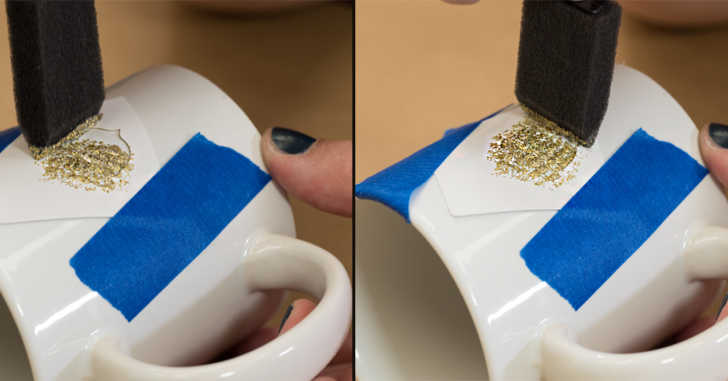 Dab sponge brush with paint and fill in the stencils. Make sure to let paint dry if you're planning on overlapping stencils.
Step 3: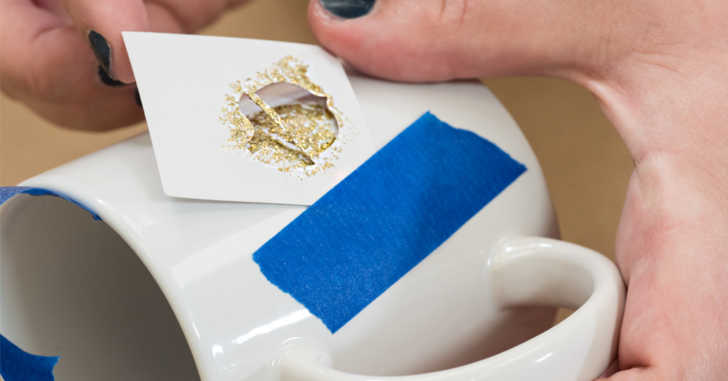 Remove the stencil and tape, being careful to not rub or smear the wet paint.
Step 4: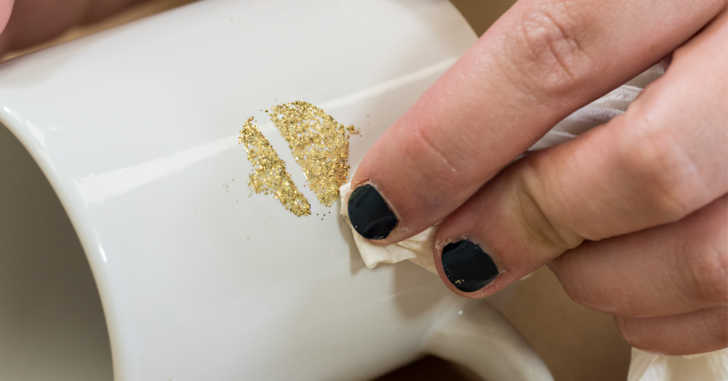 While still wet, take the corner of a damp paper towel and clean up the edges. You may not need to do this with regular paint, but our glitter paint was a little cranky when it came to staying in the lines.
Step 5: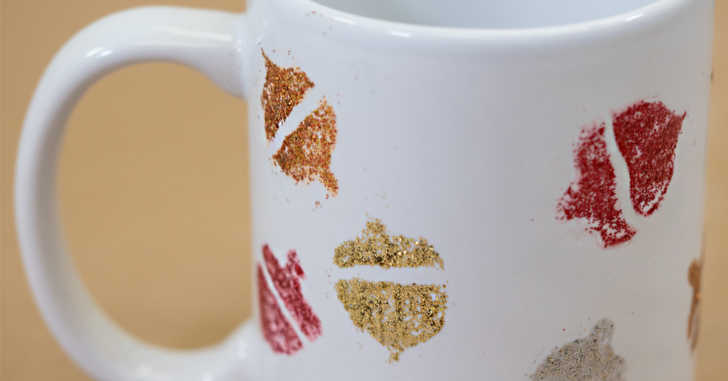 Repeat the pattern!
Step 6: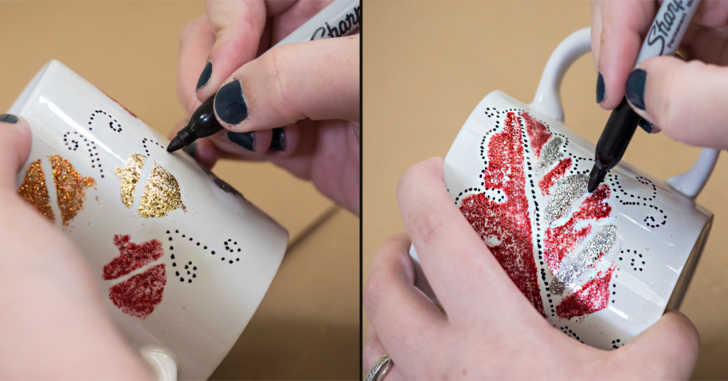 When everything is dry, add embelishments and extra details with a permanent marker. We dotted and outlined some of the more complex shapes.
Step 7: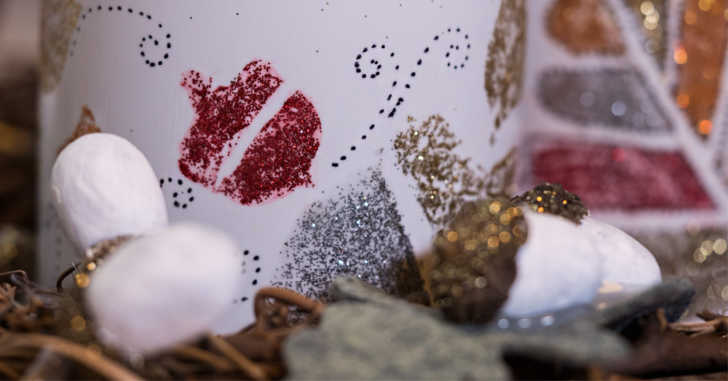 Paint a layer of dishwasher safe mod podge to seal everything and protect the design. The mod podge says it's dishwasher safe, but I would suggest washing these by hand, just to be on the safe side. Enjoy your new mugs!