There's something disturbing about this scene.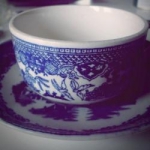 Rose Heichelbech
For many people the fairy tale settings of Europe are echoed in the more modern backdrop of the Disney theme parks. We've all grown up seeing images of castles and most people are at least a little intrigued to visit a one. For some folks, the dream of living in a castle was finally within reach when a new housing development in Turkey offered new-construction castle homes. But, the new neighborhood didn't exactly go to plan.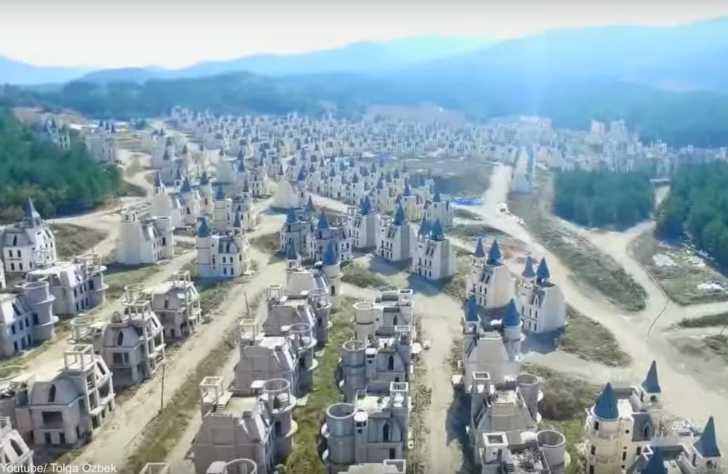 In the scenic mountains of Turkey, a new development near Mudurnu boasts proximity to the Black Sea as well as stunning views and luxury homes. The planned neighborhood there, called Burj Al Babas, had a budget of $200 million dollars to build hundreds of castle-like homes. But, the company who created the project in 2014, Sarot Property Group, has now filed for bankruptcy.
With price tags of $400,000-$500,000, the homes were intended to appeal mainly to Middle Eastern oil tycoons and foreign investors as vacation homes. But, with the fluctuating global oil market and the political turmoil in Turkey, many of the buyers backed out of their sales before all the houses were even sold, leaving the whole plan in shambles. However, it should be noted that this kind of fall-through isn't unique to Turkey, as real estate developments all over the world have been subject to abandonment and lack of funding.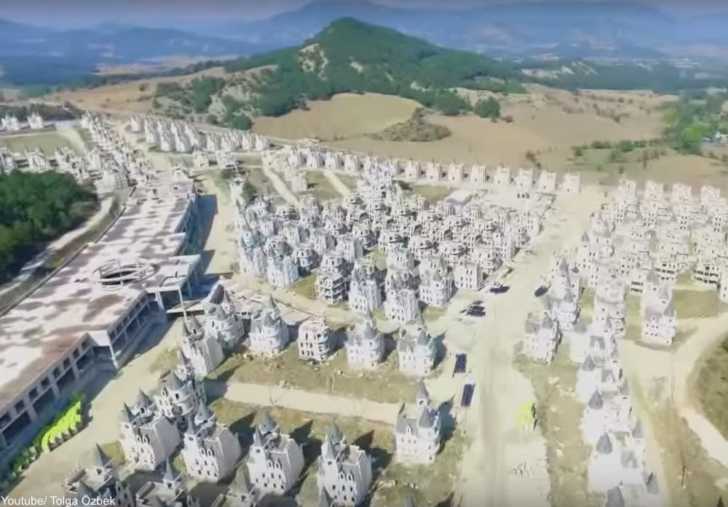 The unfortunate turn of events has left the castle houses of Burj Al Babas empty. Rows and rows of luxury homes sit unattended, many of which were never actually completed. Burj Al Babas was also set to receive a shopping center, a movie theater, Turkish bath, and other amenities which have now been put on hold as of 2018 in view of the lack of residents. Looking at the homes, one can imagine an idyllic setting for vacations, complete with a trip to the would-be mall.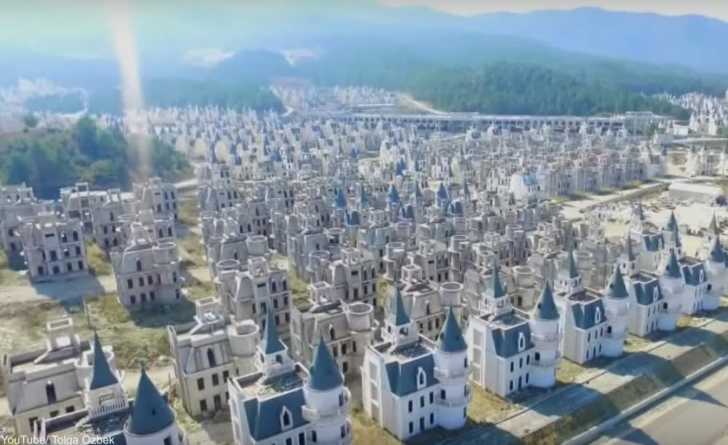 The houses feature many fairy tale features like tile roofs, cupolas, turret towers, and steeple shaped windows all on a backdrop of cream-colored stone. But, what's really interesting is that the castles are all alike!
Most of us are used to housing developments offering little variation on the basic layouts of the houses, but these homes are absolutely identical. This means that a look at the abandoned homes, all the same and built in Disney style, is an unexpectedly chilling sight. Despite the slightly disturbing nature of the project, it's a shame to think that these houses might not get lived in all. Would you live in a castle house?
Check out the eerie castle neighborhood of Burj Al Babas in the video below.