These are so easy to make and so useful!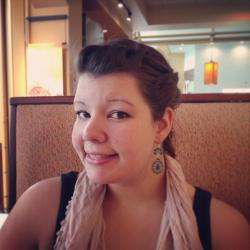 Jessica Griggs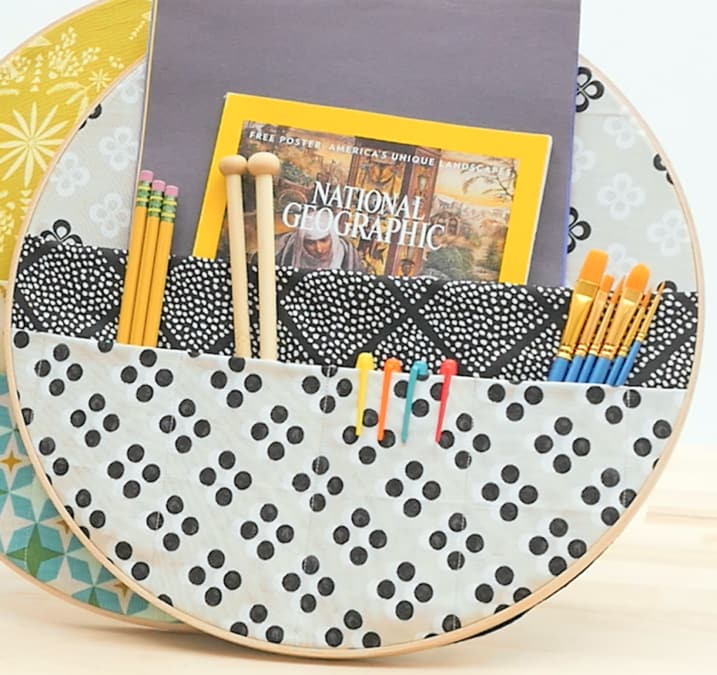 Isn't this organizer just too cute? I've seen these all over crafting sites lately, and it's easy to see why they are becoming so popular! With just a few lines of sewing and the right embroidery hoop, you have yourself an adorable new organizer for everything you can think of!
I don't know about you, but my crafting space is always in need of some organization. While drawers and baskets are nice, sometimes I want to add a splash of color and personality to my workspace. This embroidery hoop organizer lets me have the best of both worlds! By using fun fabrics, I can get the decor I want, while also keeping everything organized.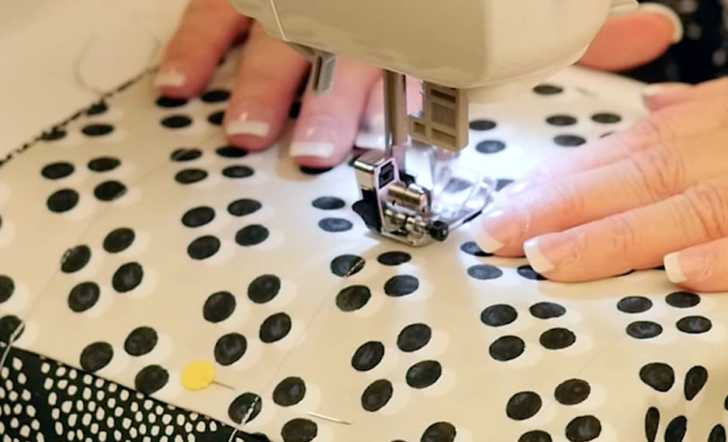 This project is perfect for those just learning the basics of sewing – it's literally just marking off 3 inch sections and sewing in a straight line. Using a sewing machine makes for quick and easy work, but you could easily hand stitch this as well.
What makes this project even eaasier, is the use of fat quarters. We just love any chance we get to use pre-cuts. Plus, you can typically buy fat quarters in packs with matching and complimentary fabrics. This makes it easy to pick out your three layers!
What are you waiting for? Go ahead and see how it all comes together in the video below!
Supplies:
– 14 inch wood embroidery hoop
– 3 fat quarters (or fabric scraps measuring 18×20 inches)
– 15×15 piece of felt
– Fabric glue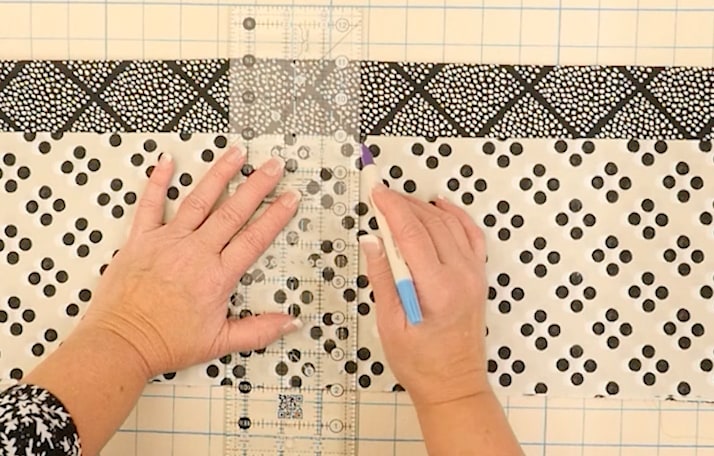 Directions:
1. Fold one fabric piece in half so that it measures 9″ high by 20″ wide.
2. Cut another fabric piece 14″x20″ and fold it in half to measure 7″x20″.
3. Place this piece over the first with the folded side facing up, about 2″ from the fold of the first fabric.
4. Using a disappearing marker, measure and draw vertical liens for pocket stitching, about 3″ apart, through both layers.
5. Lay this stitched pocket unit on the 3rd piece of fabric so the fold is 9″ from the top – forming another pocket.
6. Place the whole organizer unit into the wood embroidery hoop and tighten to secure.
7. On the back side, trim the excess fabric away, leaving about 1″ all the way around the hoop.
8. Use a needle and thread to sew a gathering stitch through the remaining fabric on the back side. Pull tightly to keep fabric to the back of the loop. You could also use hot glue, if you prefer.
9. Cut a piece of felt to fit over the back side of the hoop organizer and glue it in place.
10. Hand it up ofer a desk or sewing table to store tools for easy access while working!