What a cute and clever idea!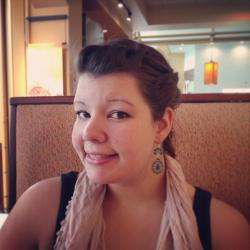 Jessica Griggs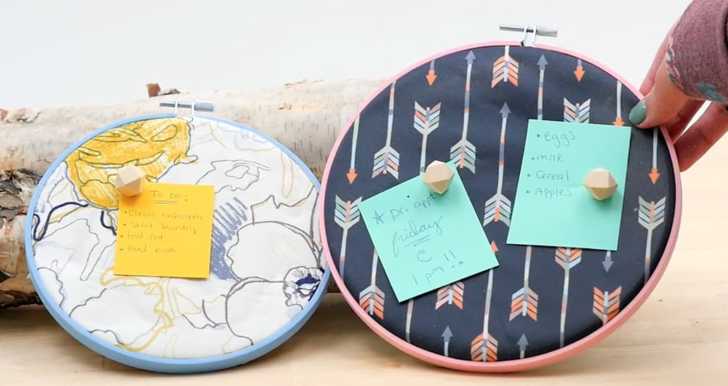 Don't you just love the vintage vibe these memo boards lend to any space they are in? I can't wait to make a few of these for my cubicle and for my house! Is there a better way to be reminded of the grocery list than with a cute little memo board? Bring the look together with some awesome geometric push pins!
The key to this project is to find cork roll that is thin and flexible. As you can see in the video below, our cork was a little crumbly and difficult to work with. We got it together in the end, but it took some wrangling! The thinner your cork and fabric, the easier it will be to get everything around the center hoop of the embroidery hoop and fasten the larger hoop over everything. We had to glue the fabric around the hoop in order to get it to stay in place, but if you find thin enough materials ou should be able to get away with no glue. Get the full instructions and other tips and tricks beneath the video!
Supplies:
– Embroidery hoop
– Fabric
– Cork roll
– X-acto knife
– Paint
– Scissors
– Thumb tacks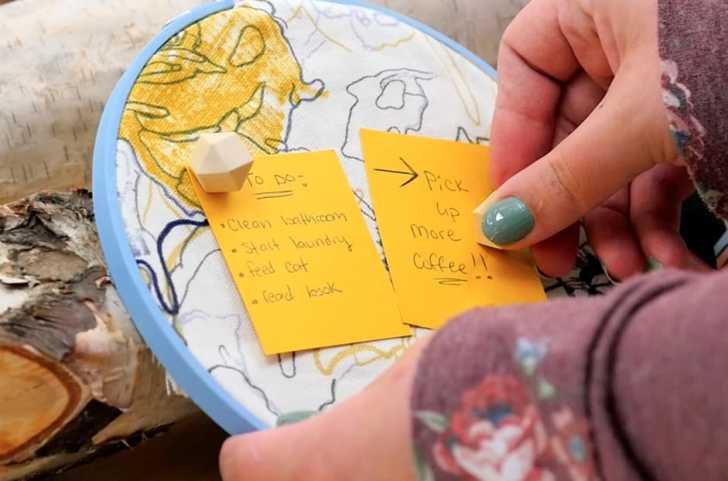 Directions:
1. Lay cork roll out on a cutting mat and place the inside ring of the hoop (the one without the screw) on the cork roll. Using an x-acto knife, cut about 1 inch beyond the hoop, all the way around. Then cut small slits from the edge of the cork to the hoop. (This allows the cork to fit inside the hoop more evenly).
2. Place the cut piece of cork onto the fabric. Cut the fabric the same size as the cork.
3. Place the outer hoop around the inside hoop, cork, and fabric. Screw the closure on.
4. You can paint the outer hoop or leave it plain, depending on your preferences.