I can't believe how adorable this project turned out!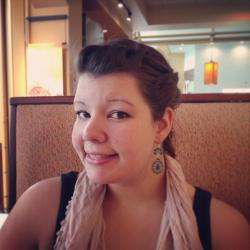 Jessica Griggs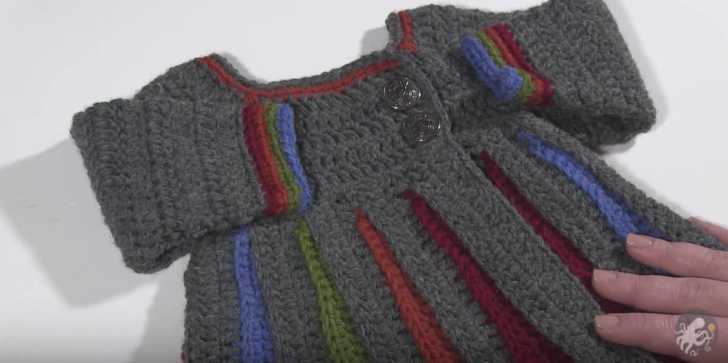 Now, there's nothing wrong with a good baby blanket. In fact, many of our favorite patterns and projects are baby blankets. But I think you'll have to admit that this Eloise baby sweater goes above and beyond! I can't get over how adorable this little baby cardigan is. I love that it comes in so many sizes, so you can make sets for siblings. How cute would that be?
Now, if this project looks a little too advanced for you, never fear! Tamara is here from Moogly blog to show us just how easy this project really is.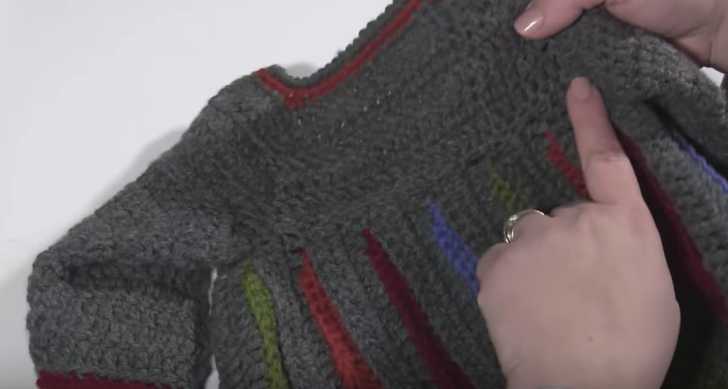 You'll start by crocheting the "skirt" part of the sweater, and you'll do that by crocheted two rows in your base color – in this case gray. Then, you'll add in your stripes of color. These rows are started by joinging with a slip stitch in the back loop only, and slip stitching 3. Then you'll work single crochets followed by half double crochets, and finally double crochets till the end of the row. Turn, and reverse the pattern – double crochets, half double crochets, single crochets, and slip stitches. That's how you get the triangle shapes of color.
Once you've completed the skirt portion of the project, you'll turn and work on the yoke, and add in the sleeves. Go ahead and watch how it all comes together in the video below! Don't forget to share photos of your completed Eloise sweater!