Who knew gorgeous nails were so easy?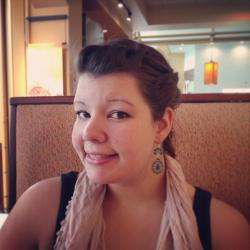 Jessica Griggs
Ombre Nails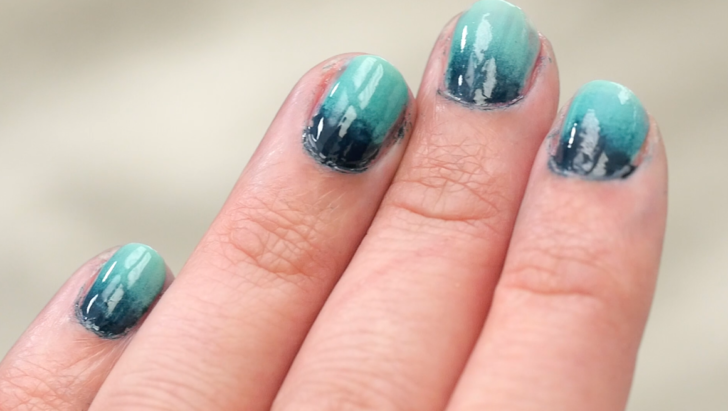 This is my favorite design that we tried out, and it's so easy! To achieve this look, you'll need at least two colors of nail polish, but you can have as many as five or six. We went with three colors – a light teal, a medium blue, and a navy blue. You don't have to choose colors from light to dark, you can have whatever colors you want, which makes this so much fun! After selecting your colors, you'll need a cosmetic sponge. Start by painting a layer of your lightest color on your nails. If you have a white, that would be a good basecoat. Once that is completely dry, paint stripes on the thick, flat side of the cosmetic sponge starting with your lightest color, and moving progressively to your darkest color. Stamp the sponge on your nails several times to get an ombre look. Repeat striping and stamping for each nail. Clean up the area around the nail and skin with some nail polish remover and a Q Tip, or a small brush. Finish with a topcoat and you're good to go!
See all of these nail art methods in action in the video below!