Who knew gorgeous nails were so easy?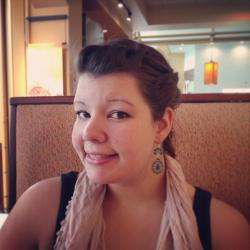 Jessica Griggs
If you've ever spent time scrolling through Facebook, Instagram, or Pinterest, you've probably seen a few of those nail art videos. They are quite mesmerizing! I always thought it would be difficult to achieve the same kind of looks, but as you'll see, anyone can do it! You just need a few basic supplies, and most importantly, be patient! The key to a lot of these designs is in the layering – which means each layer needs to be dry before moving onto the next (unless that's part of the pattern… we'll get to that later). For now, just keep scrolling to see these three super easy nail art ideas, and don't forget to watch the video of these methods at the end!
Marbled Nails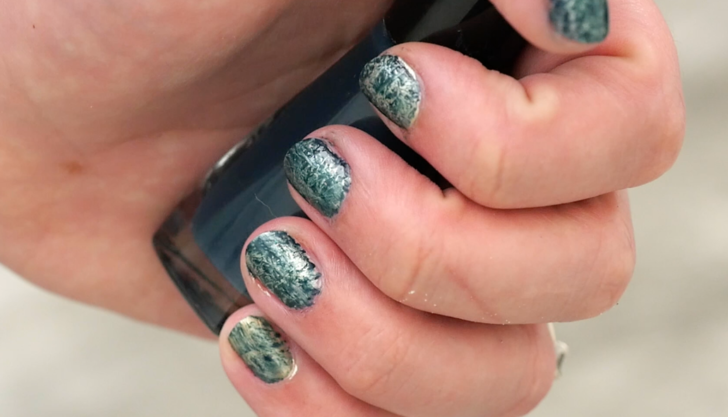 To get this fun, marbled look, you'll need two contrasting colors of nail polish, some saran wrap, and a top coat. We chose a fun gold for our first layer, but you can use whatever color combination you want, as long as they are contrasting enough. Start by painting on two layers of the first color, and let it dry completely. Then, you'll paint a layer of the second color, and before it dries, bunch the saran wrap up and press it into the nail. This will create a pattern by taking away some of the second color, revealing the first color of nail polish. Repeat for each nail, and finish with a topcoat to smooth things out and protect the design.