This knit skirt comes together in under 20 minutes and is so cute!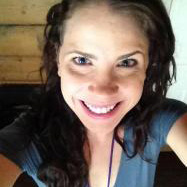 Katie Arnold
While we hve been sewing for years, we understand that knit fabrics can be a bit intimidating to work with. You can imagine our excitement when we found this tutorial from Simple Simon and Jenny from the Missouri Star Quilt Company for a simple knit skirt that comes together in under 20 minutes!
This is not one of those skirts that looks like you made it (you know the ones we are talking about, right?), this skirt looks like something you bought off the rack at your local department store! The good news is that not only does it look gorgeous, it is really easy to make!
We just know you are going to love this project and we can not wait to see your creations! Make sure you share your beautiful, homemade skirts with us when you are done! Happy sewing!