This method of piecing is so clever!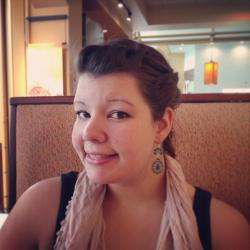 Jessica Griggs
Are you looking for a quick and easy quilt block? We've got just the thing for you from The Fat Quarter Shop! This Dovetail quilt utilizes the partial seam technique when piecing everything together. If you've never seen this done before, no worries! Doug walks us through every step of the process.
I love how this quilt pattern really lets the fabric shine and take center stage. What a great way to get rid of some of the scraps I know you have in a pile somewhere! Go ahead and watch the video below to learn a new technique and get an easy quilt block pattern.
For more quick and easy ideas from The Fat Quarter Shop, check out this Fat Quarter Fizz quilt and the stunning Dutch Tulip block. Get inspired for your next project! As always, happy quilting, friends!