I've never seen anything quite like this before!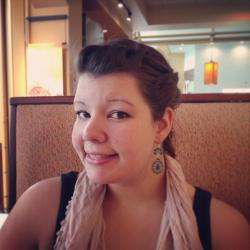 Jessica Griggs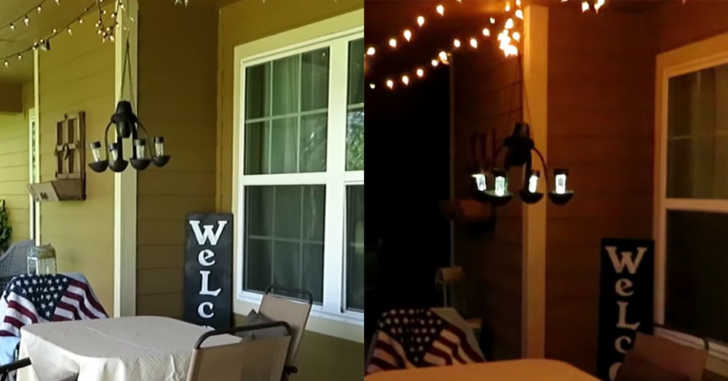 Would you believe that this awesome outdoor chandelier is made from dollar store items? In fact, the majority of the structure is due to a 4-pack of plastic ladles! It's amazing what a good coat of spray paint can do. The final product looks like it's made out of iron, not plastic!
This is such a unique idea and the best part is, it's all from the dollar store so you know you won't blow your budget. Keep reading to see the supply list and get the step-by-step instructions in the video below!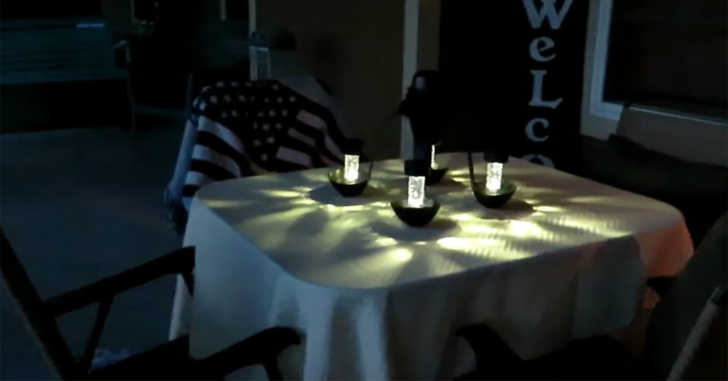 In order to make this DIY outdoor chandelier, you'll need to stop by your local dollar store and pick up a few things. First, you'll need plastic ladles and plastic champagne glasses – the kind with the removable bases. Then, you'll need two small flower pots, some solar powered garden lights, hot glue, and E6000 glue.
The video below shows us how to assemble everything! Of course, you can customize this project however you see fit. Maybe instead of using twine for decor, you'll use lace, fabric, or beads. Maybe instead of using solar-powered lights in the ladles, you'll use some moss or fake plants for a fun, nature-themed chandelier. Once you see how to make the basic structure, the sky is the limit!