This craft was so easy, and we just love the end result!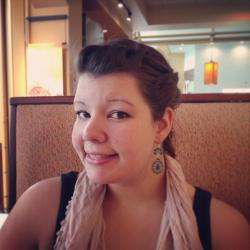 Jessica Griggs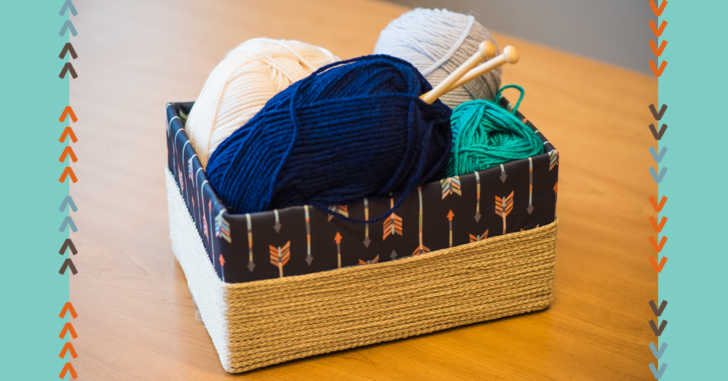 Do you find yourself with an excess of cardboard boxes? Maybe you just moved and are looking for a way to reuse your boxes, or maybe you're like us and order a bunch of stuff on amazon… either way, this is the perfect craft for you! We just love being able to make cute and functional things out of scraps of other projects, and this diy storage bin does exactly that! With some twine (or a rope, depending on your preference and box size), leftover fabric, and a cardboard box, you can make adorable matching storage bins for just about anything! Go ahead and see what we did in the video below, and get inspired to make your own. This craft was so easy, and we just love the end result!
For more creative ways to make baskets, check out this fabric basket tutorial!
Supplies:
– Sturdy cardboard box
– Roll of rope (or twine)
– Hot glue
– Fabric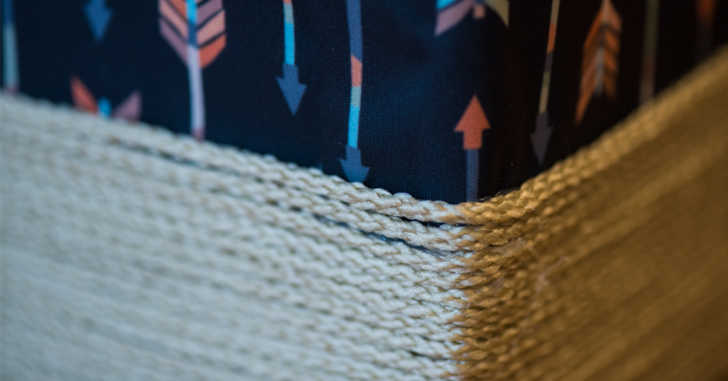 Directions:
1. Cut the flaps off of the box if it has any.
2. Cut a strip of fabric twice as thick as the area you want to be covered by fabric.
3. Start gluing around the outside of the box where you want the fabric line to start.
4. Continue gluing. When done, fold the edges of the fabric over the top of the basket, and secure with glue on the inside.
5. Starting in a bottom corner of the box, attach the rope with hot glue.
6. Wrap around the box, securing with hot glue ever couple of inches.
7. Continue until you've reached the fabric line, then go one or two more rounds, cut off, and tuck in end to the previous row.