Adorable cacti from a few household items!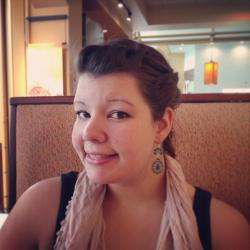 Jessica Griggs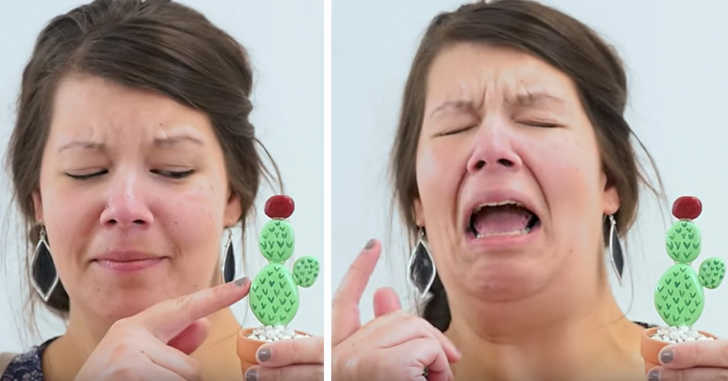 Careful! Don't hurt yourself with these super cute cacti! Just kidding. We like to have fun here at Crafty House if you couldn't tell. I was looking for a quick, easy, and relatively portable craft I could take with me when I babysit, and I came across these cute rock cacti! You may not know this about me, but I love cacti. They are just so weird and oddly charming. Unfortunately, I am not nearly as handy in the gardening department as I am in the crafting department. Yes, I have killed several cacti. I am less nurturing than a desert. Moving on… These rock cacti are perfect for me! And they are super fun to make with the kiddos.
We chose to glue our cacti into mini terra cotta pots, but you could glue them onto magnets, blocks, or whatever you have on hand. Go ahead and see how easy and fun this craft is in the video below, and don't forget to share photos of your adorable cacti with us in the comments below!
Supplies:
– River rocks (or other smooth stones of varying sizes)
– Paint in assorded greens and red
– Small pebbles & terra cotta pot (optional)
– Hot glue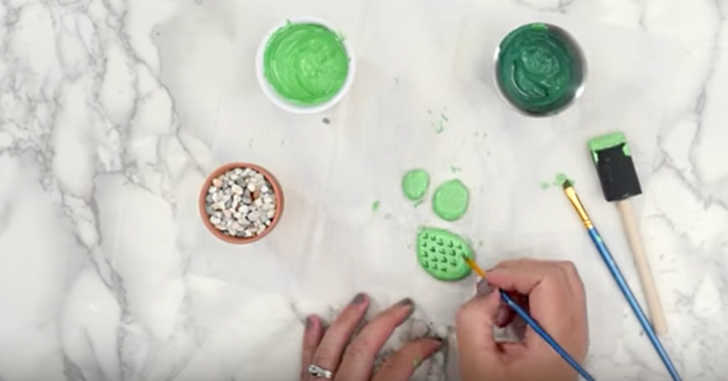 Directions:
1. Paint rocks different shades of green.
2. Once dry, add designs with contrasting colors. Paint smaller rocks red for blossoms.
3. After everything is dry, glue rocks together to form a bigger cactus. Glue red rocks on top for blossoms.
4. Optional: Fill terra cotta pot with tiny pebbles and stick the rcok cactus in the pot.