This simple plant hanger is perfect for hanging around your home!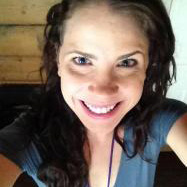 Katie Arnold
We are all about utilizing the space that we have when it comes to our plants, whether that be inside or outside of our home. A great way to do that is by using vertical space and hanging plants when possible.
Whether you keep it simple with a pretty colored rope or spruce it up a bit with some fancy beads or ornaments, or even try crocheting your own rope, this DIY plant hanger from Handimania is just perfect and so customizable regardless of the look and feel of your home!
We have a few hanging in our picture window in the living room and in the big window in the kitchen filled with herbs for cooking. We can not get enough and can not wait to see where you decide to hang yours so be sure to send us a picture when you're done!